In the Candy crush game, players complete levels by swapping colored pieces of candy on a game board to make a match of three or more of the same color, eliminating those candies from the board and replacing them with new ones, which could potentially create further matches.
Candy Crush Soda Saga is more or less identical to the original game. A couple of new tricks here include soda bottles that you have to match with similarly colored candies.
Candy Crush Soda Saga: Cheats & Tricks
Some levels can only be completed when you raise the level of soda to the top of the level, and to do that, you have to get rid of all the soda bottles in the level, which can be done by matching them with other candies. The level types in candy crush soda are frozen levels, bubble levels, chocolate levels, and honey levels.
First Get Rid of The Obstacles
There are many obstacles in Candy Crush Soda Saga. For example, the cupcakes. It's advisable to first get rid of the obstacles before you focus on the mission. When the obstacles are gone, you'll reach your objective much faster.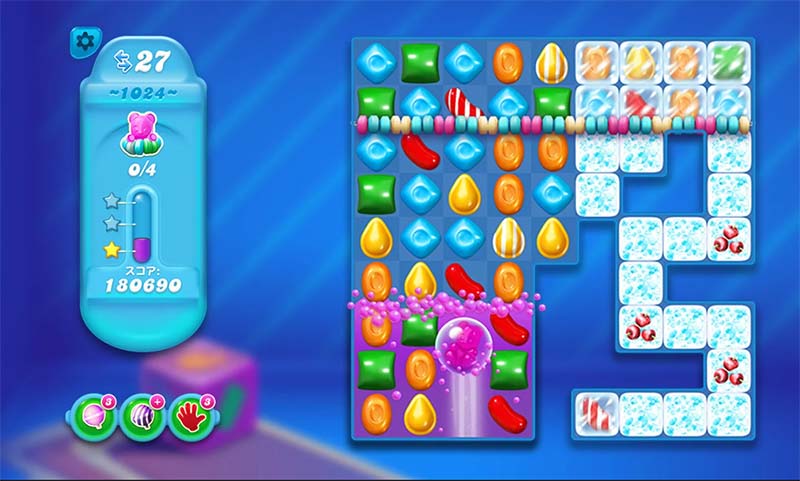 The Fish Booster Changed in Candy Crush Soda Saga
In comparison with Candy Crush Saga, there have been some changes according to the boosters. For example, the Fish Booster has been changed. Make a Fish by matching four candies. In Candy Crush Soda Saga, the Fish Boosters only remove one candy. Most of the time, it removes a really annoying piece of the playing field, like chocolate or ice. Combining a Fish with another Booster (striped or wrapped) is still a very powerful move.
Create Space for Combinations
On many levels, there is limited space to make combinations. Most of the time, it's because of obstacles. Try to create space for your combinations. This way, you'll be able to create special candies faster. This will save a lot of time and moves.
It's all about the Candy Bears in Candy Crush Soda Saga:
Candy Crush Soda Saga is all about the Candy Bears. In the first levels, the Candy Bears will be visible, and you'll have to make candy combinations to raise the Soda Bar. When raised the Soda Bar is high enough, the Candy Bear or Bears will be saved.
Match bottles to raise the soda level.
A new feature in Candy Crush Soda Saga is the Soda Bottles. Recognizable by the can shape. I'm sure everybody knows those candies from when they were young. Including those Soda, bottles will raise the Soda Bar faster. And by raising the Soda Bar faster, the Candy Bears will be saved faster.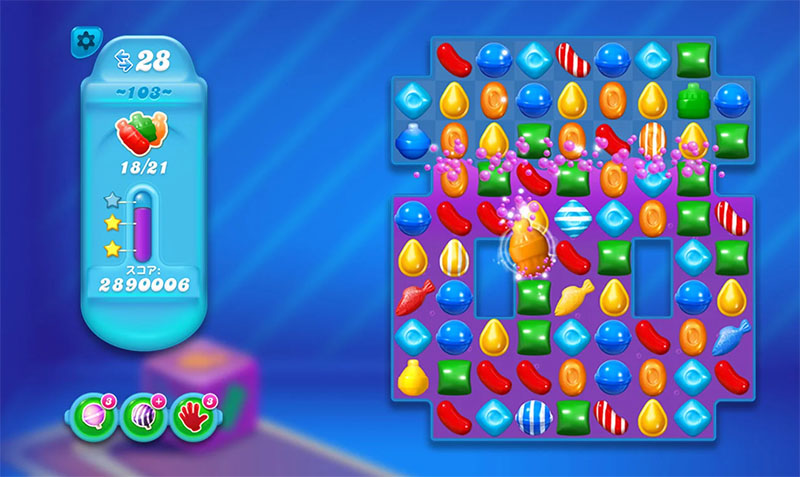 Random location of Frozen Bears.
When a level is challenging, don't be afraid you won't complete it ever. The Frozen Bears in the Frosted Levels will be at a random location every time when a level is restarted. Often the bears are at a difficult spot on the playing field on the first try.
So, when you did not make it the first time, just try again and hope the Frozen Bears will be in a better spot.
Combine the Special Candies.
In this game, there are some new special candies. These special candies provide extra moves or do something special. For example, combine two striped candies in a vertical or horizontal row, and a big explosion will take place. This will destroy a large part of the candies.
Employ Color Bomb Booster for Blockers
Many players use their color bomb booster too soon. On many levels, you'll have some annoying obstacles like Chocolate, liquor ice, and ice. Try to save the color bombs for those obstacles.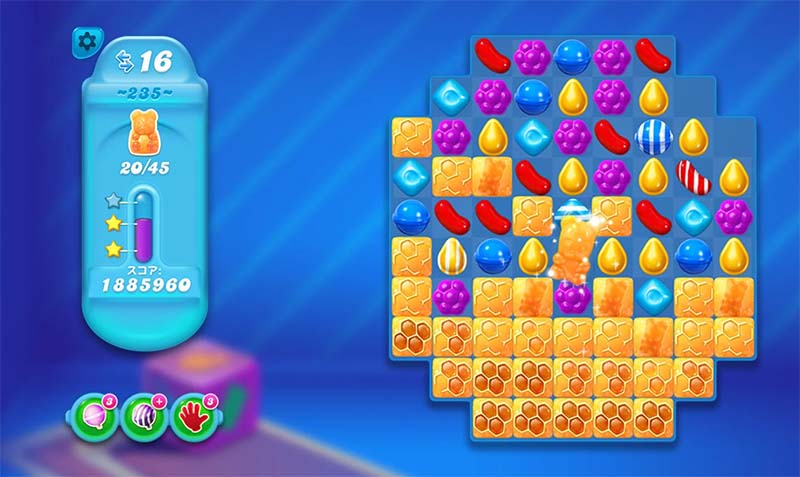 The 'change device time' cheat
When you're out of life, and you can't wait to play more, Go to the options of your device (Smartphone, Tablet, etc.) and change the time to three hours later. Start Candy Crush Soda Saga, and you'll have five more lives. After that exit, the game again and put the regular time back again. Now you have a regular time, and your lives are refilled.
Was this article helpful?