Are you looking for the ultimate mobile makeover experience? Have a few minutes to fill and can't decide what game to play next? Downloading an awesome makeover mobile game is your best bet. Not only will it keep you entertained, but it might help you quench that inner fashionista's thirst.
Whether on Android or iOS, below are three of the greatest makeover games that equip every player with a bag full of beauty tips! So if you want to learn some tips while having an enjoyable gaming session, read on!
Choosing the Right Game for You:
It's important to ensure you pick the right game for your device and skill level. Beginners should look for games with easy tutorials, while more experienced players may want to choose a more challenging game with more customization options.
Look for games full of fun activities like dress-up, makeup and hairstyling challenges so you can get the best makeover experience possible.
What to Expect From a Makeover Game?
Most makeover games allow you to customize your character however you want. You can choose from various outfits, hairstyles, and makeup looks that fit the game's theme.
Furthermore, some games also offer additional activities, such as mini-games or challenges, which add extra fun to your gaming experience. These options ensure you have plenty of time to experiment and end up with a look that complements your character's personality.
Many makeover games offer various rewards and achievements if you want something more than fashion. You can earn points or coins by completing activities and challenges, which allow you to buy new clothes and accessories. This is a great way to spice up your gaming experience and helps you progress in the game.
What are the Benefits of Playing Makeover Mobile Games?
1. Perfecting your fashion skills:
Makeover mobile games are a great way to hone your fashion sense. From playing with makeup and hairstyles to creating new fashionable outfits – these games allow you to experiment with different looks and styles.
2. Stay entertained for hours:
With all the features offered by makeover mobile games, you can stay entertained for hours. From styling challenges and mini-games to virtual wardrobe sets – there's something for everyone!
3. Learn beauty tips:
Whether you're a fashion rookie or an experienced stylist, mobile makeover games can help you learn new makeup looks and hairstyles. With the help of tutorials and in-game tips – you can learn the ins and outs of fashion and beauty.
4. Social gaming:
Makeover mobile games allow you to interact with other players worldwide, challenge them to styling duels or chat about your favorite looks with friends.
5. Relieve stress:
Who doesn't like a little makeover therapy? With mobile makeover games, you can relax and relieve stress while indulging in some self-care.
The Best 3 Makeover Games for Android and iOS Devices:
Avakin Life:
3D Virtual World' – This game allows you to create and customize your avatar. You can explore the vibrant fashion world, make new friends, join parties, and more. The best part is that you can choose from various hairstyles, makeup looks, and outfits to get your character's look just right.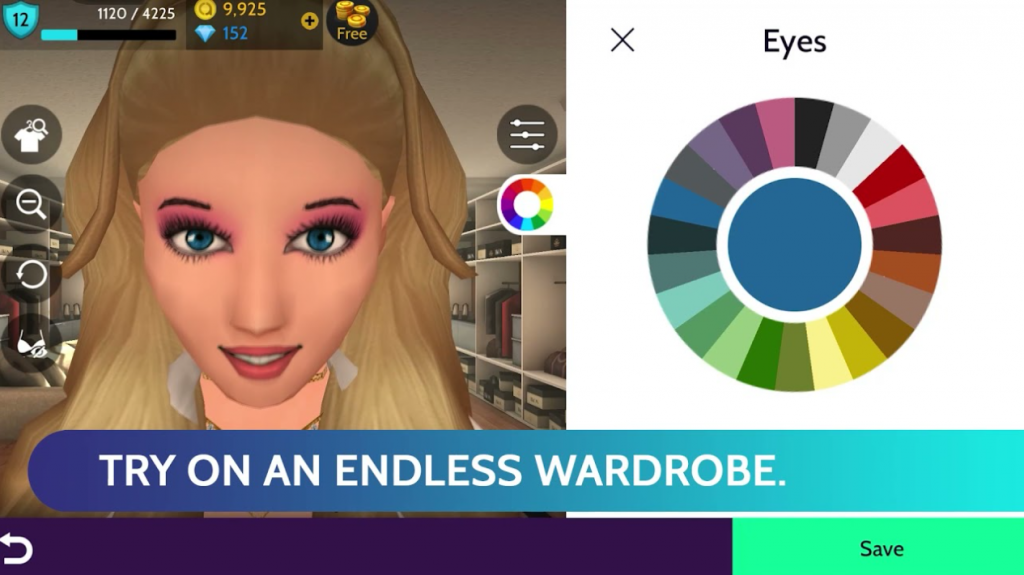 Download Avakin Life for:
Features:
• Personalised avatars
• Variety of hairstyles, makeup looks, and outfits to choose from
• Explore the vibrant world of fashion, make new friends, and join parties
Pros and cons of Avakin Life:
How to play:
1. Create your avatar and customize its looks to your liking.
2. Explore the world and make new friends, join parties, or shop in the mall.
3. Have fun while learning beauty tips!
Guide:
• To get the most out of this game, take your time to explore all the different features and options available.
• Use the beauty tips you learn from this game to help you create more stylish outfits for your avatar.
• For a truly engaging experience, join different parties and meet new people.
Covet Fashion:
This free covet fashion game is perfect for those with a passion for fashion and style. Here, you can create stunning looks from the world's hottest designer brands, such as Gucci and Prada. You can also participate in weekly challenges where you must design different looks based on a theme. covet fashion price : Free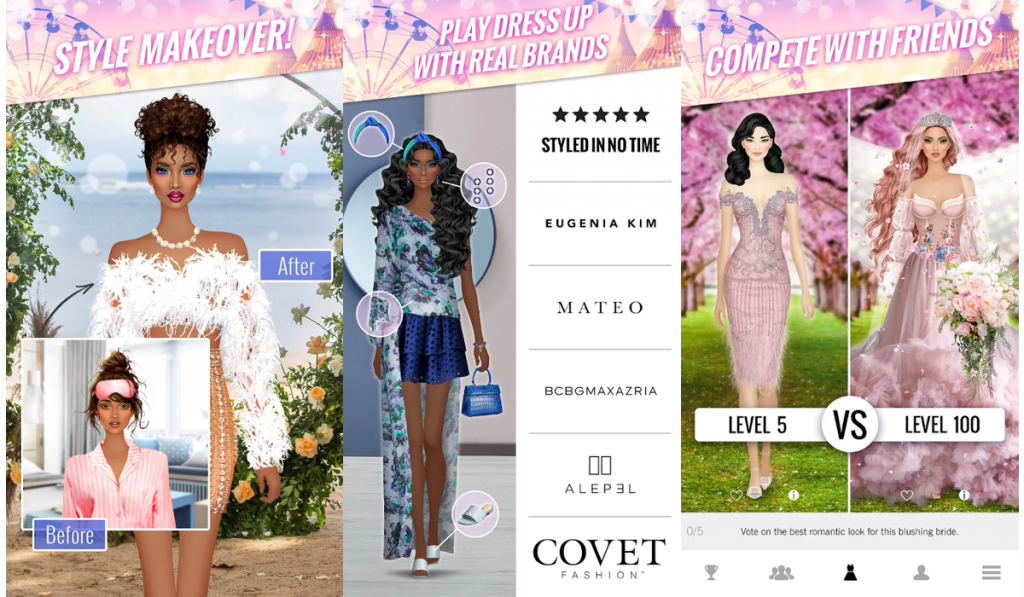 Download Covet Fashion for:
Features:
– Create dream outfits with hundreds of designer clothes and accessories
– Participate in weekly fashion challenges
– Shop the looks you create within the game to recreate them in real life
How to play?
1. Create your avatar and customize it to look as fashionable clothes as possible.
2. Next, choose an item of clothing from the different collections available in the game.
3. Accessorize your look with shoes and bags for a completely stylish outfit!
Guide:
If you're feeling stuck, don't worry. The game has plenty of helpful tips on creating the perfect look, depending on the occasion.
Style Savvy:
Styling Star' – As the name implies, this game lets you live out your styling dreams as a fashion designer. You can create custom client looks and participate in fashion shows to show off your styling skills.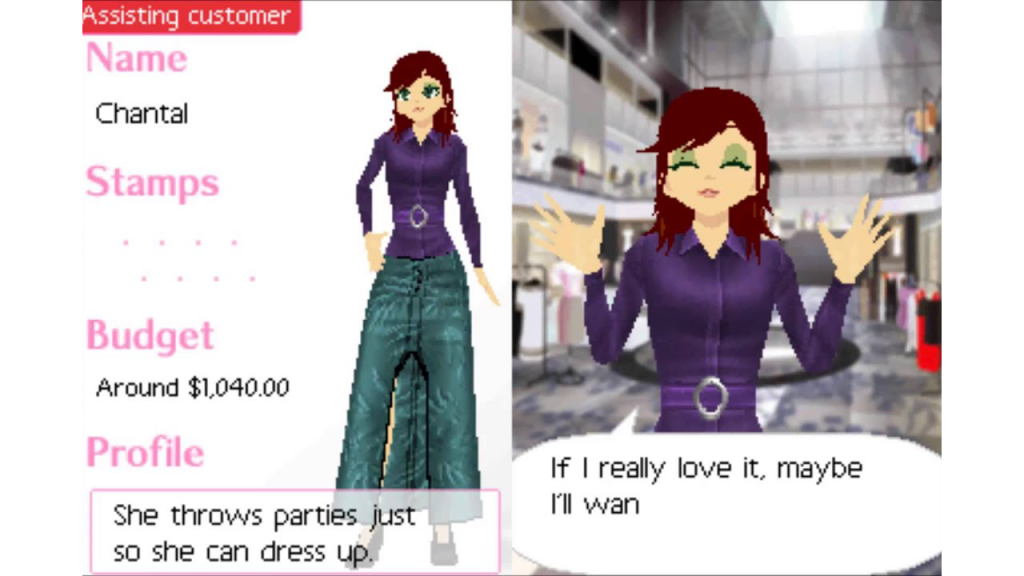 Features:
– Customizable clothing and accessories
– Showcase your designs in fashion shows
– Create unique looks for clients
– Unlock rewards for completing tasks
How to Play?
1. Download the game from the App Store or Google Play Store.
2. Create your avatar and customize it to reflect your style.
3. Take on styling requests from customers, create stunning looks for them, and earn rewards for a job well done.
4. Participate in fashion shows to show off your designs and get the opportunity to win special prizes.
Guide:
1. Focus on color coordination and texture mixing to create stylish outfits for your customers.
2. Regarding accessories, there's no such thing as too much! Play around with different accessories to complete the look.
3. To look like a real-life fashion empire designer, pay attention to the little details, such as hairstyles, makeup, etc.
Are there any tips for playing makeover mobile games?
Yes! Here are a few tips you can use when playing these types of games:
– Take your time to read through tutorials and instructions to understand how the game works
– Experiment with different styles and combinations until you find something that suits your taste
– Try to complete special challenges or missions to unlock additional rewards and levels
– Use social media accounts such as Facebook or Twitter if available, as this can help you keep track of progress while also allowing you to show off your fashion sense to friends.
Conclusion:
If you want a fun and efficient way to keep yourself entertained while honing your beauty knowledge, downloading a mobile makeover game is the way to go! The three games listed above have everything you need – from numerous customization choices to great tips that can be easily applied in real life. So what are you waiting for?
Download any of these fashion games today and enjoy being a fashionista! Have fun, and remember that a makeover doesn't have to be expensive – it's all about creativity and experimentation. Relying on your skills might give you the best look ever!
FAQs:

What are the features of mobile makeover games?
Makeover mobile games have various features to help unleash your inner fashionista. These include, but are not limited to, virtual wardrobe and makeup sets, customizable characters and avatars, real-time photo-sharing options, leveling systems to keep track of your progress, and even styling challenges.
Are mobile makeover games suitable for all ages?
Yes! Makeover mobile games have been designed for players of all ages. While younger players may need help understanding the intricacies of fashion apps, they can still enjoy the various features these games offer, such as creating avatars and playing mini-games.
Are mobile makeover games free?
Many popular makeover mobile games available on Android and iOS are free to download and play. However, some games may offer in-app purchases and subscriptions to unlock additional features or gain an edge. Be sure to read the terms and conditions before making any purchases.
Do mobile makeover games require online connectivity?
While some popular makeover mobile games are designed to be played offline, they can also be connected to social media accounts such as Facebook or Twitter. This allows players to share their progress with friends or invite them to join the game.
Additionally, most makeover mobile games require an internet connection to access their premium features and content.
Can mobile makeover games help me learn more about fashion?
Absolutely! Makeover mobile games are great learning tools that can help you understand the fashion world in-depth. They can help you learn more about the latest trends, discover different styles and fabrics, and even experiment with new looks before heading out.
Plus, with the help of tutorials and styling challenges, you can become a fashion stylist expert in no time! So what are you waiting for? It's time to get your mobile makeover on!
What are simulation games?
If you're looking for more than a classic best dress up games, you might want to check out one of the many makeup and beauty simulation games on the market.
These games offer an even more interactive experience, and let you use a variety of tools to stylize your avatar and customize your look. Some popular options include Avakin Life, Covet Fashion, Princess Makeup Salon, Dream Gowns Dress Up and My Talking Angela.
What offers Shopping mall girl dress up games.
Shopping Mall Girl Dress Up Games offers a great alternative for players who want to indulge their inner fashionista and shop 'til they drop. These games allow you to browse through a virtual mall and purchase all kinds of clothes, shoes and accessories, free pocket styler for your avatar.
Was this article helpful?