Floward, as the name suggests, is an app designed to make sending flower arrangements as painless as possible. It only takes a few easy steps, simply download the app, select an appointment, make the purchase, enter your recipient's details, and you're done! This app is finely designed for your comfort, emphasizing affordability and speed. Following a hassle-free motto, Floward has a great selection of prepared arrangements available for you to choose from. Don't let the name fool you, though; they offer far more than simply flower arrangements. They also have features to make your gift beautiful and unique.

Users can select from a variety of exquisite vases, so their recipients can have a great way to display their flowers. Floward also offers a much more robust selection of treats than you may initially expect, such as cakes, chocolates, balloons, plants, and other gifts. Some of their offerings are simply stunning, boasting products from the best suppliers sourced daily as needed. All of these items are aimed at satisfaction, so you can be confident your recipient will get a quality gift on their end, with a great price on your end. Speaking of affordability, Floward offers a diverse array of gifts, so you can select one that's perfect for the receiver and within your budget. You can also customize your gift and track the order so you know the moment it's received.

This app is a great first option for anyone. But we all forget special dates from time to time, and if you're in a rush, Floward has you covered. They offer same-day delivery, made through their refrigerated van, so they remain on par with their quality standards. Are you desperately searching for a last-minute gift that will still manage to leave your particular person speechless? The Floward app is the best way to go. As mentioned before, they do a great job of keeping up with their timely promises. When ordering, you don't even need to include an address for your recipient if you aren't sure where you should send their gift. Just give them a name and phone number and leave the rest to their team.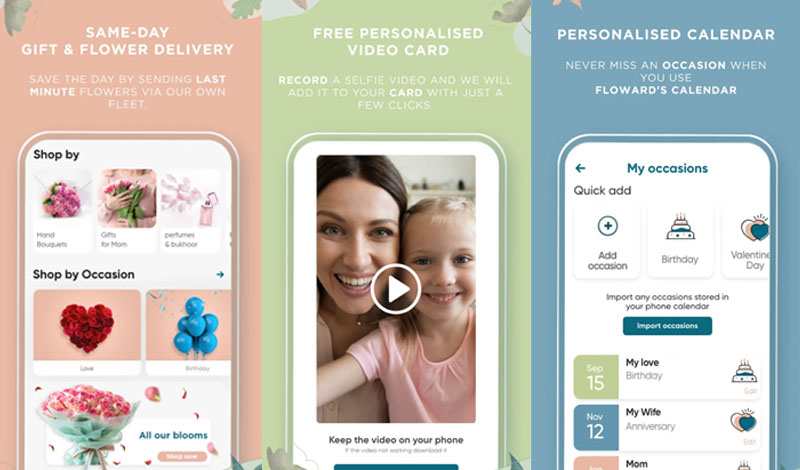 With their vast selections, beautiful quality products, speedy responses, and overall affordability, they hit all the right notes for a perfect app. This is a must-have app for those who can sometimes be a little forgetful, and really, for anyone who wants the ability to order their friends or loved ones a great gift at a moment's notice. Of course, it's always safest to order a few days in advance, and Floward allows you to do just that.
Floward makes it easy to purchase through their app, offering payment options with Credit Card, PayPal, Mada, and K-Net. This app is available in both English and Arabic, and it's compatible with Apple devices with iOS 12.2 or later. Other users have taken notice of their excellent offerings, too; they have rated 4.6 stars on the Apple store. Don't miss out on another celebration; consider Floward for your next gifting day.
Was this article helpful?