Monster Legends is an online game for fans who want to be entertained for a long time. Monster Legends is an incredibly addictive game that focuses on character creation, management of resources, and experience of going against growing threats. It involves the breeding of monsters. This game is exhilarating, with monsters fighting other monsters.
You have to hatch the eggs to give birth to many monsters and raise them to be strong enough. To grow these monsters, the player must create a breeding ground, and the habitat should also have foods that can be grown on arable land. From these resources, the player has to have some gold, the base currency of the game. Well, except for gold and food for the player, you also need gems to make it big in the game.
Monster Legends: Tips and Tricks
Know the primary connection between your monsters and monsters of the enemy.
Before pressing the "fight" button, you can get your proper training and know who your enemy is. Check the elemental affiliation of your enemies. Keep in mind that each element is stronger or weaker than some other things. For example, monsters that link the element of water cause additional damage to the monster belonging to the element of fire
Form your team correctly.
Once you have identified the enemy, it's time to get your team formation rights. A Select monster with stronger elemental affiliation than the enemy's monster. Click the "change" button to change to a stronger creature if you think that the current is weak. Do not click on the "fight" until your team is formed as desired
Identify your monster's unique abilities.
Knowing in advance the specific skills can be beneficial. You can choose only creatures whose skills can inflict maximum damage. Each monster has its unique abilities. For special abilities before the battle, click habitat > monster icon. You can discover and unlock unlockable abilities in the skills menu.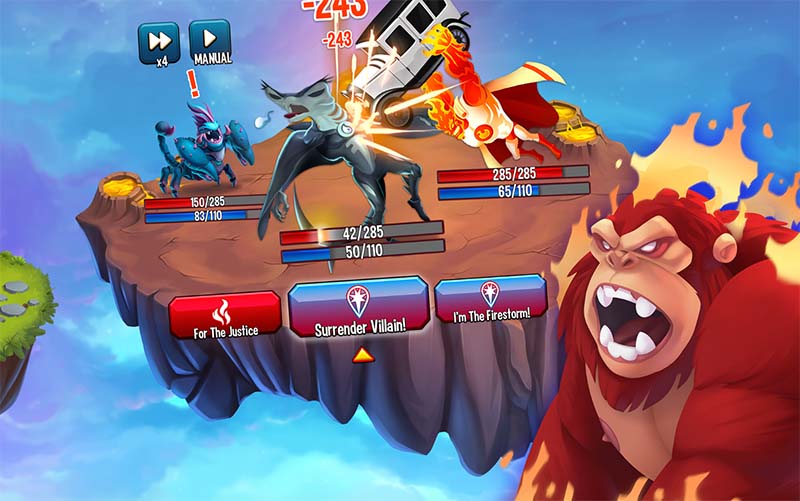 Do findings of multiple-enemy damage.
Many of these skills deal damage to one enemy at a time, while some damage works on multiple enemies. For example, Pandaken Firewall deals damage to all enemies but requires cooling down for one turn.
Use special items during the fight.
While fighting, you can select specific elements of attack, defense, or healing by clicking on the "item" just below "Recharge." Click on the "Buy" button to buy them using gold, and then click on the "use" button. Then click on the monster enemy (if it is an attack element) or on the friendly monster (if it is a healing element or defense).
Monster Legends, in a nutshell
Monster Legends is a beautiful game where you can have some incredible beasts under control in the fight against other users. The beast grows and becomes stronger and stronger as you like challenges. Just download and enjoy the battles.
Was this article helpful?