Ever played games that blew your mind away with breathtaking artwork and exotic characters? Well, Plants vs. Zombies is definitely one of them.
After 4 years of waiting, finally, the second part of Plants vs. Zombies has been released. The first Plants vs. Zombies game was a HUGE hit with millions of players worldwide, but this second edition of the game came to become legendary.
Plants vs. Zombies 2: Gameplay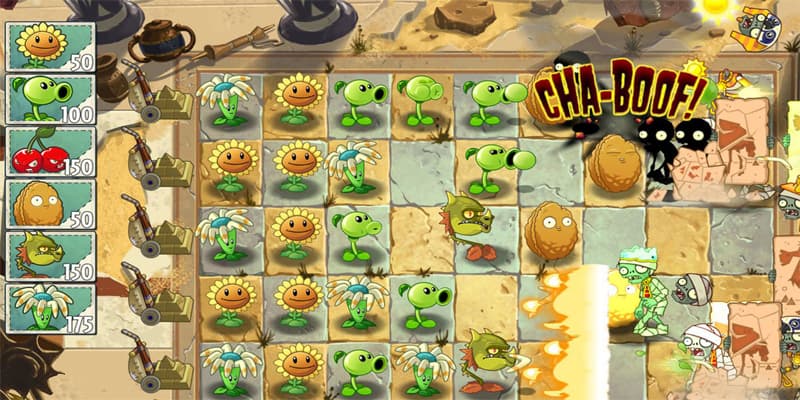 Plants vs. Zombies 2 has stunning animations and shocking new features, with dozens of more plants and challenging game modes. For the unacquainted ones, you play as a gardener of some sort and have to defend your property from multiple waves of zombies by planting special plants with "defensive" abilities.
Plants vs. Zombies 2 seems to be challenging even to the experienced players with tons of different maps, plants, mini-games, and game worlds, not to mention those crooked Zombies.
Beginner Tips & Tricks to Plants vs. Zombies 2
PVZ 2 has tons of features like:
The new zombies Swashbuckler, Relic Hunter, and Weasel Hoarder;
New plants like Pepper-Pult, Lava Guava, and Fiery Peashooter who is always ready to Rock n Roll; and
New areas such as the Wild West, Dark ages, Far Future, and a lot more.
While being one of the most addictive and fun games of all time, PVZ 2 has its pros and cons, and getting your way around the game can definitely make the change for any newbies to the title. There are certain gameplay elements that could help you build your fun in the game or destroy it.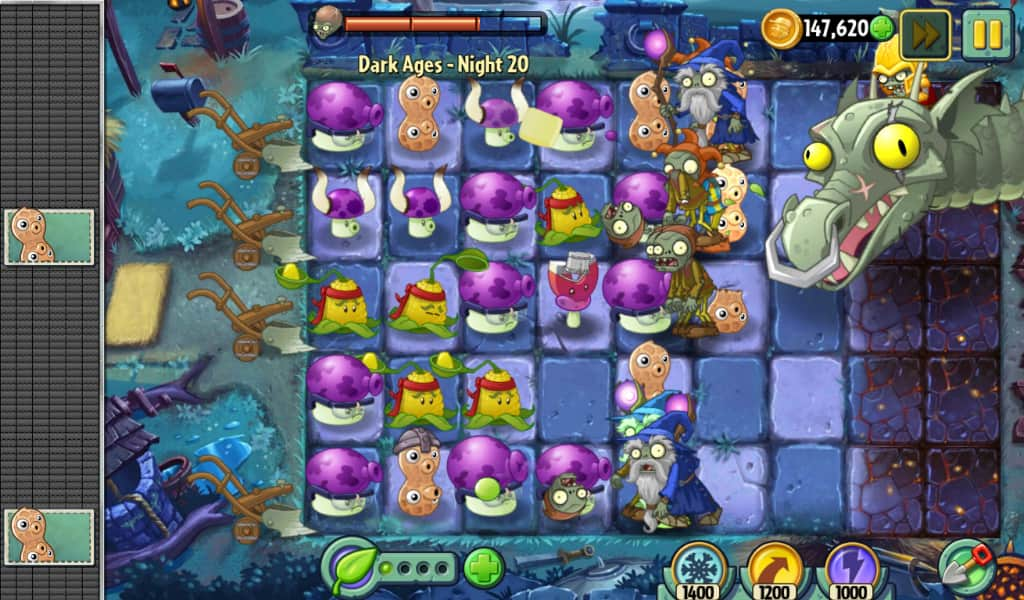 To make the most of your early adventures, we recommend you follow these tips and tricks:
Always plant your Sunflowers at the beginning and have at least one row of them to have sufficient "Sunlight."
Start planting as soon as the first zombie approaches.
Try to grow Walnuts or Tallnuts in front of your "shooter" plants to get the best defense.
Understand the advantages and disadvantages of each plant before using them.
Plants vs. Zombies 2: Cons
PVZ 2 offers a massive campaign with thrilling plot twists and mind-shocking appearances like Dr. Zomboss, but with all these fun things, there are a few things that disturb and hinder the gameplay. Knowing these could help you prepare yourself for all kinds of trouble:
Glitches: When PVZ 2 was first released, it had multiple bugs which caused the screen to glitch out and make the game crash.
Game Performance: While every update of the game has Action-packed levels, there are also bugs that hinder the game's performance.
Lag: The last thing most PVZ players hate is when the "Final" wave of the zombie approaches, such a quantity of units is displayed that the game lags and, on most occasions, crashes.
Was this article helpful?