TikTok is one of the most downloaded and entertaining musical apps these days. It came on the rise in August 2018, when Musical.ly was abruptly taken down from the google play store.
So, the users of Musical.ly started moving towards the app of TikTok. TikTok might strike you as a bit similar to 'Dubsmash,' but it's more than just an app to record a video. You can create lip-sync videos, record yourself dancing to music and even act on some of the dialogues from famous movies.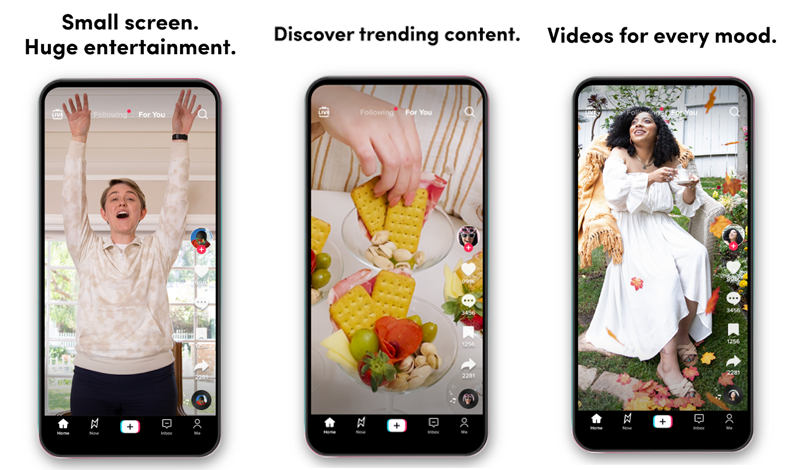 Basically, it offers a wide range of short videos to play with. In previous months, TikTok has seen a remarkable rise in its users. It's believed to be an addictive app that includes some of the most incredible features ever seen in an app, i.e., lip-sync videos, user profiles, and much more.
TikTok Tips & Tricks for Beginners in 2022
If you're just switching to TikTok or even if you're an existing user, here are some of the best things you can do on this app;
Slideshows
Remember how it was such a hassle to create a slideshow of your pictures and then add music to them? Well, it just became a lot easier with TikTok. This app allows you to make a video by sequencing your pictures in the desired way. You'd be surprised to see what a fantastic job it does. To create a great slideshow of images on TikTok, follow the below steps:
Launch the TikTok app and select the Add button in the app, present below
Tap on the upload icon present at the bottom right on the in-app screen
Select the images from the gallery
Create a slideshow by hitting the slideshow icon on the top of the in-app screen
Not only this, but the app lets you further customize it by using its different features, such as adding effects and soundtracks in the slideshow to make it more attractive. Isn't it great?
Download Other User's Videos
What if you like someone's video and feel like downloading it? The good news, the TikTok app allows you to do that. You can even share those videos. Note: Before we move on to the instructions, you must know that a video can't be downloaded without publishing it first.
Here's how to download the video:
Open the video you want to download
You will see the share option on the right side of the screen, along with a few other options
You will see the save video option when you open the share option. Tap the save video button to download it on your phone
Private Profile
As much as technology advances, your privacy boundaries are fading with it. To help you keep your privacy while still using the app, TikTok lets you set your account to private.
Here's how:
Go to settings in the app
Select the privacy and safety settings
You will see an option to switch your account to a private account; select it
Your account is now private, and not everyone can view your videos. You're welcome!
Get the Timing Right
Making a lip sync video on TikTok isn't as easy as it sounds. Timing is the crucial ingredient that decides whether or not your video is up to the mark. But, it has been made easier with a simple trick; want to know how? Here are three simple steps:
Select a music track that you want to record your video on
Tap on the scissor icon on the right side of the in-app screen
Trim the video from the point you want it to start
You can also do this after making your video to better fit the music.
Use a TikTok Video as Your Wallpaper
Sometimes, you just can't help but fall in love with the video. To your surprise- there is an option in the TikTok app that allows you to make a video of your live wallpaper on the phone. Follow these simple steps:
*Note: Each OS has different steps, i.e., iPhone and Android.
For iOS:
Open the desired video and tap on the share button
Select the live photo and set it on your wallpaper from your gallery
For Android:
First, download the 'TikTok wall picture app and follow the above steps.
With the growing followers of TikTok, it is set to become the pinnacle of social media apps.
Was this article helpful?