UrbanflixTV, which launched on May 1, 2019, is among the latest streaming services. This subscription-based platform is "dedicated to presenting great content that reflects the beauty and power of the diverse world around all of us," as they put it themselves.
The streaming platform has a robust slate of scripted series, unscripted shows, feature and short films, and documentaries, and plans to release new original and acquired content on a regular basis. UrbanflixTV is committed to original stories that make people think, laugh and cry. Each month, they have set to deliver a wide array of high-caliber multi-cultural content with a fresh slate of scripted and unscripted programming to their viewing audience.
UrbanflixTV: Overview
Speaking of subscriptions, UrbanflixTV comes in cheaper than your average streaming service. You can subscribe for a whole year at $59.99 which would actually get you 2 months for free. Of course, you get a 7-day free trial to see if you're feeling the content and are actually up for it.
UrbanflixTV proudly features original programming and exclusively acquired content that embraces the innate desire people have to not only relate to what they watch but also appreciate and learn about the distinctive lives, experiences, and perspectives of others. Setting itself apart, UrbanflixTV is the home of entertaining, unique stories and content with diverse casts, storytellers, and themes, which should make it all the more accessible to different countries.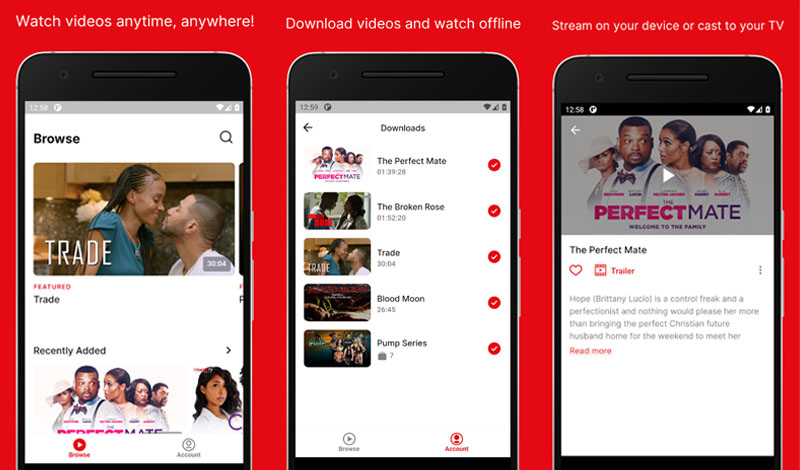 UrbanflixTV is accessible on multiple platforms, including iOS devices, Android devices, Mac, and PCs, as well as streaming media boxes like Roku, Apple TV, Chromecast, and Nexus Player.
Was this article helpful?