The world of innovation and technology has made everything more convenient for people as each innovation targets the factor of accessibility and comfort for the users. People are so busy and occupied with their work schedules that they hardly get time to complete a few basic and essential chores.
The simple task of transferring money was considered to be a difficult task, especially if you have a jam-packed schedule. However, the introduction of Azimo has made the process of moving money an easy one.
What is Azimo?
Azimo is a much faster and more reliable mode of transferring money from one account to another. It is a wonderful way of moving money either for business purposes or if you wish to share it with your international clients. People who are living far away from their families can also share money with the help of Azimo, a money transfer app.
What can you expect?
It offers a lot of features and benefits to its customers, which include the following:
The first two transfers that are made through this application are free of cost. There is no transfer fee applicable to it. The money can easily be transferred to any bank account or mobile wallet. It includes more than 300,000 locations where the money can be transferred easily.
If a considerable amount is transferred from one bank to another, then it can take up to 2-3 working days. However, Azimo can make things a lot easier for you as it offers instant money transfers. You can send money to any account, and they are likely to receive it within one hour. The service is available in more than 80 countries.
The services offered by Azimo are available 24/7, which means that you can use the application anywhere and at any time. People are likely to get notifications regarding their money transfers a little late as the processing time is a bit longer. However, Azimo makes sure that its customers are always aware of the money and account balances that they own.
Debit or credit card fees are not applicable if you use Azimo to transfer money.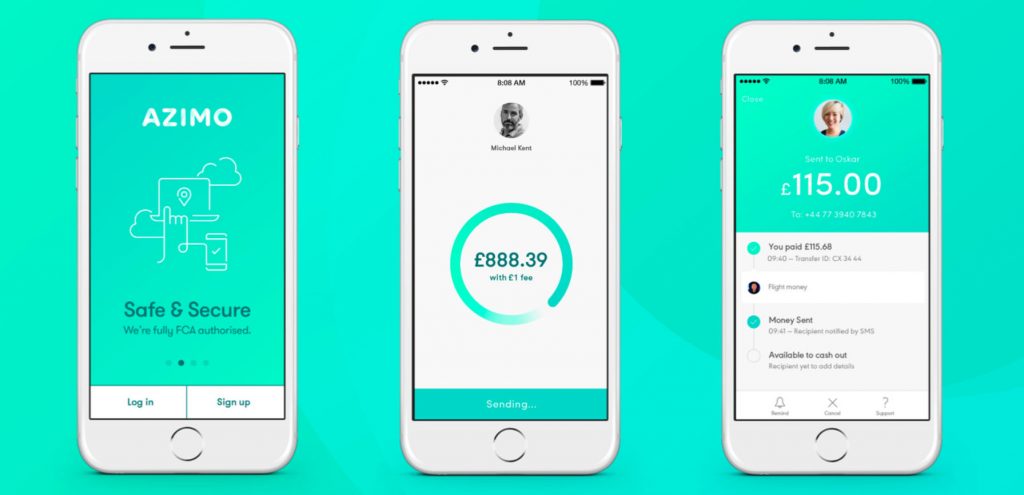 What languages are supported?
The application is available in 8 languages, which means that the majority of people can make use of it. It is user-friendly as the instructions are simple and easy to follow. Users can quickly get the gist of it within one single transaction.
Azimo is supported by the family sharing setup, which allows up to six family members to use the application on their mobile phone devices. Furthermore, it can also be operated with the help of Siri, which means that if you are tired, you can quickly get your transactions done with the use of your voice. It is compatible with the latest Android and iOS devices.
Is it safe to use it?
Furthermore, the application is extremely safe and secure as the users can protect their personal information with the help of a Face ID and Touch ID. Only you can access the data stored on your Azimo account.
Was this article helpful?