Mafia City is a smartphone game that gained popularity after an elaborate and controversial marketing effort. However, it was swiftly followed by some unimpressive criticism, as players complained about various issues.
We decided to look at this game, which has been available for a while but is still relevant today despite the unfavorable reviews. So let's find out if it has any value and what the game offers.
Mafia City: Essentials
Yotta Games, a company started in 2012, produced and distributed Mafia City. Mafia City was published in 2017 with contentious advertising campaigns for months at the time on YouTube, other mobile gaming apps, and several other sources.
The game was made available for both Android and iOS.
MC Android has over 50 million downloads and a 3.9-star rating on Google Play from over 700,000 votes. 

The rating used to be higher in the early days of the game. Still, the user reviews and comments were overwhelmingly negative.
On the App Store, the game is promoted with the moniker "MC: War of Underworld iOS" in the strategy genre and boasts a 4.8-star rating out of over 110k votes, which many would claim is unrealistic.
The game sets itself apart from other strategy mobile games in numerous aspects. Most notably, there has been a surge of amusing gameplay footage memes that also feature other pop-culture allusions. Some videos even attracted several hundred thousand views in less than a week. You can find them by searching for "Mafia City meme" on Google.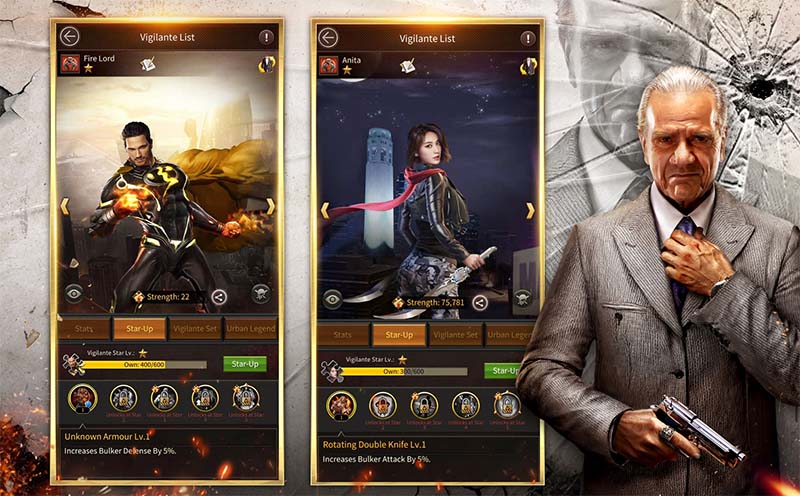 Gameplay
Mafia City is merely a strategy game, plain and simple, like many other titles, only it is mafia-themed, which is an interesting concept, honestly.
As the mafia's boss, as the player, you manage an empire – a home you must evolve. You have an army, subordinates, and secretaries, all of whom serve different purposes. Babes, also known as secretaries, are the most interesting ones because they serve as models for the women you hire. Depending on which of them you want to develop a relationship with, they both work for you, engage in flirtatious behavior, and offer you various benefits. In addition, there are occasionally new chicks in the pool area for you to recruit.
Real-time strategy combat is used, and the units are made up of several criminal archetypes, including motorcyclists and brawlers. This genre typically centers around the housing expansion, where you level up your primary structure to gain access to improving other facilities, powerful evolutions, and better equipment. These, in turn, allow you to continue upgrading the main building, and so forth.
Game Atmosphere
This game aims to completely immerse the player with archetypal and trademark mafia elements. Think of mansions, drugs, firearms, attractive women, and gang fights.
The player assumes the role of a mob boss and establishes his empire through the typical mob channels and techniques depicted in various films and documentaries. In this sense, the game does live up to its promise to be a mafia-themed game, which is claimed in its title and advertisements.
Artwork
In truth, Mafia City has excellent visuals. There are some gorgeous ladies models with a hint of anime-style animation. The game developers definitely emphasized building attractive women characters within the game on purpose.
The rest of the game is equally well-polished and looks like a top-tier mobile video game. The only thing gamers could ever complain about is the game graphics being in two dimensions.
Tech Compatibility
Despite having a sleek and detailed appearance, Mafia City is not a tech-demanding game because all visuals are in 2D. Even on low-end devices, the appearance and functionality of this game are flawless.
Character models are also rather impressive, and the graphics are excellent. At the same time, it doesn't drain the power, always runs smoothly, and functions without issues on most Android and iOS devices.
Mafia City: F2P or P2P
Overall, Mafia City is considered a F2P game that is available to download and play for free. Still, ads and in-game purchases using real money are included in the game to bring revenue.
For the early and mid-game stages, you can go through without any issues and won't require any spending. However, players who played it through to the late-game stages report that eventually, you reach a somewhat hard paywall, where you can simply not advance any further or advance very slowly.
Furthermore, the situation worsens if you want to play it competitively. In such cases, you get to pay real money or quit the game altogether.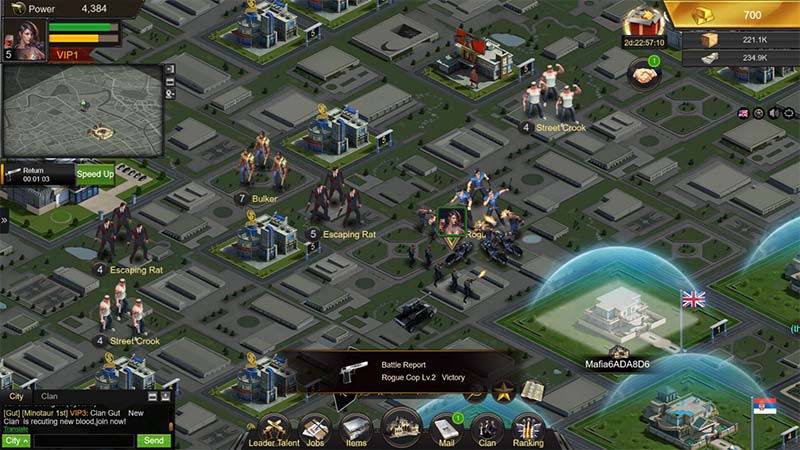 Review Summary
Mafia City was swept away by a flood of unfavorable remarks due to an overblown marketing effort that featured unrealistic and unrepresentative advertisements. Despite this, MC is also promoted as a social game, which it is. Still, supposedly you can only play with players that are close to your growth level.
Attempting to include cliched elements of the mob into a strategy game is a fine idea, and the notion itself is intriguing. Additionally, it has a nice appearance, but the gameplay disappoints somewhat, especially after seeing the number of Mafia City advertisements.
The fact that you hit a hard wall in your free-to-play experience and the reality that the gameplay is kind of repetitive, and you follow a relatively short storyline, caused many negative reviews for this title. One iconic user review said:
So naturally, many members of the mobile gaming community viewed this as offensive and sharply avoided the game.
Download Mafia City for:
Was this article helpful?