The two largest app stores, Apple Store and Google Play, are widely famous, but they are not the only app stores offering the best free applications. In addition to the official Android and iOS app stores, there are a number of third-party app stores that provide the best features and best programs for free.
This article provides a list of the top alternative iOS app stores where developers can, and they do distribute their software.
But why would you want to use a different app store?
The alternatives to iOS devices might not have as good a revenue-sharing model as App Store. Still, these third-party app stores pay well for app downloads and often have better app deals than the big app stores.
Also, third-party app stores almost never charge a fee to list an app. They can do a better job of promoting your app by making it the "app of the day" or by giving app owners special deals on advertising. These other app stores give apps the coveted spot in the list of recommended apps. So, apps that didn't make it to the top ten charts in the Apple Store can get some attention here.
Next, we'll show you the best alternatives to iOS app stores and many other app stores.
---
We recommend only using apps from the Apple store because they are safe and secure.
---
The 14 best third-party iOS app stores
We have included only the finest iOS alternative app stores here. You can find direct links to the official website for any of the below-listed sources.
Cydia was one of the most popular third-party app stores for iOS, but you could only get it on an Apple device by jailbreaking it. Now, jailbreaking isn't the only way to get it, and there are many easy ways to do it. Cydia works with all iDevice models, all versions of iOS, and most devices that have been jailbroken. It's also easier for new users to use, and it's much easier to set up.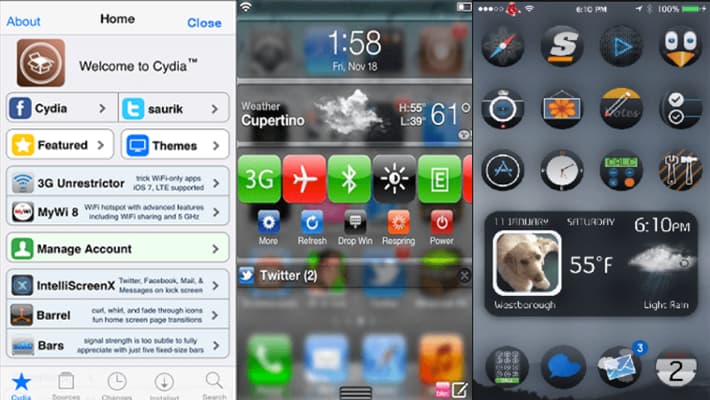 Features
It works with devices that have been jailbroken.
Supports all versions of iOS.
It is easy to use because it has a simple interface.
The best third-party app store for iOS. Users can get apps, games, Mod games, Tweaked apps, and a lot more for free on Topstore. The app lets you download any app or game, and it works on any iOS 8-powered iPhone, iPad, or iPod. People who use this app don't have to jailbreak their devices to use it.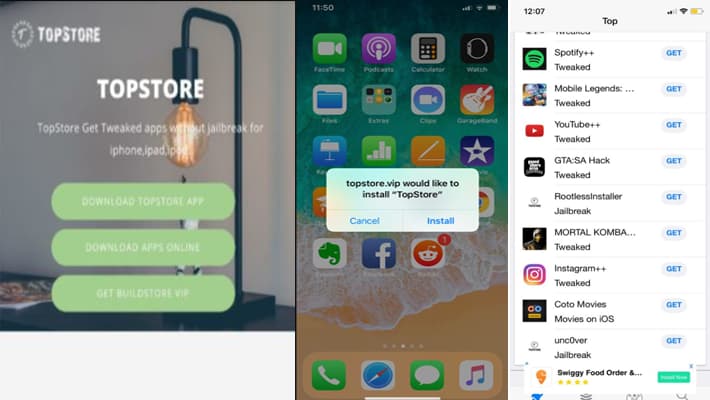 Features
This platform has more than a thousand easy-to-use apps that you can install quickly.
It's easy to figure out how to use.
Works with almost all iOS versions and works with iPhone, iPad, and iPod touch.
Tutubox is a great platform that gives you access to the most needed emulators, tweaked apps, hacked games, and jailbreak tools for iOS. It is one of the best third-party tweaked app stores. This platform makes it easier to get to thousands of apps and games without having to jailbreak your device or keep getting your access taken away. It doesn't cost anything to download and works great on all versions of iOS that run iOS 13 or higher.
Here, users can find tweaked apps like Pandora++, Instagram++, Twitter++, and YouTube Music++, as well as top emulators like Delta, Happy Click, GBA4iOS, Provenance, and game hacks like GTA iSpoofer, Sniper 3D, Minecraft, Real Racing 3, Last Day on Earth, and Shadow Fight 3. The Tutubox store also allows you to install tools like Electra, Odyssey, H3lix, Phoenix, and unc0ver without a PC.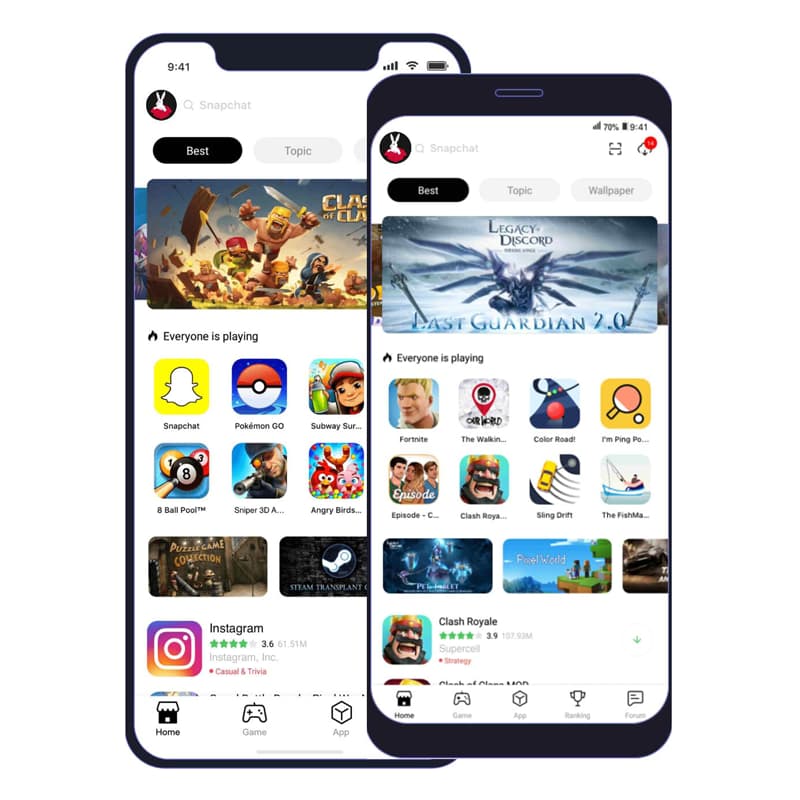 Features
This app has important features that other app stores might not have.
It is a safe and reliable place.
The app is free, and you can download whatever you want without paying anything.
This platform works with all iOS devices, and you don't have to jailbreak your device to use this store.
Apple ID and password are not needed to use.
Tutubox also has outstanding customer service.
This platform offers thousands of iOS apps on the iOS heaven website, making it one of the top app shops for iOS. These applications are available for immediate installation from a web browser or as an IPA archive. iOS Heaven requires no other iOS app store to function. Its website offers a wide variety of apps.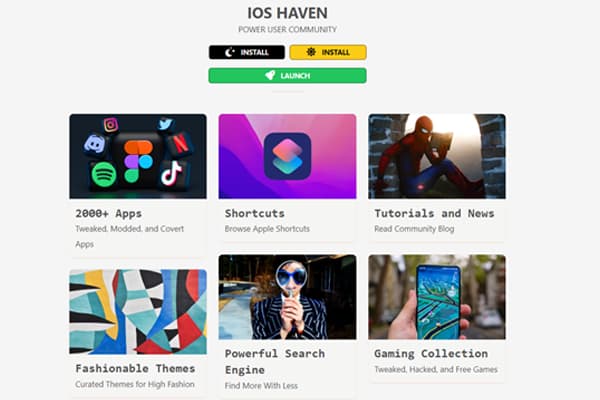 Features
It is simple to use and provides quick loading and downloading speeds.
It enables you to directly download your preferred program from the web app.
This platform is one of the most popular third-party app stores, with more than 15,000 daily active users. Since 2013, iOS users have been able to sideload tweaked apps and games without needing to jailbreak their devices. Today, it's a safe and reliable store with more than 300 games and apps that are constantly updated. Every month, about 20–30 new apps are made available. Few of these apps aren't available on the Apple Store, which makes BuildStore the only place to get them. Malware isn't allowed in the store, and apps with viruses aren't accepted. Also, all the apps go through a manual testing process, and you can't hurt your device by using BuildStore.

Features
It has more than 300 tweaks and apps.
You can request an app.
Doesn't require any extra tools or skills.
Has online customer service 24 hours a day.
Both the desktop client and the mobile site of this platform provide access to millions of apps. Excessive advertising is the primary drawback of this platform. Nevertheless, the Getjar app shop is among the most reliable third-party iOS app stores for downloading games and apps to an iPhone.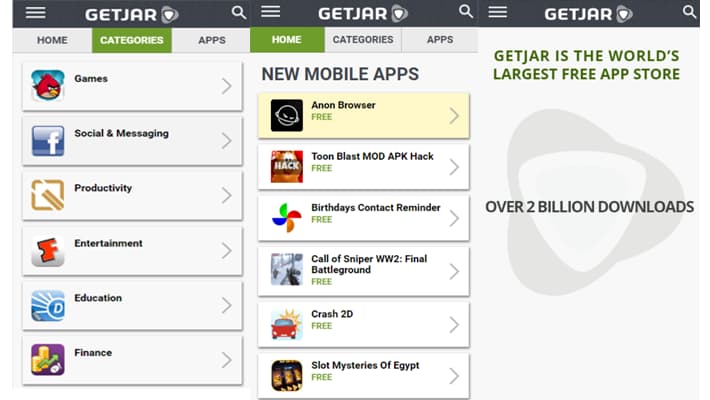 Features
When compared to other download managers, Getjar is more user-friendly and provides faster and safer downloads.
There are a plethora of apps to choose from in its app store.
If you own an iOS device and want access to one of the greatest and most adaptable third-party app shops for iOS, go no further than Appland.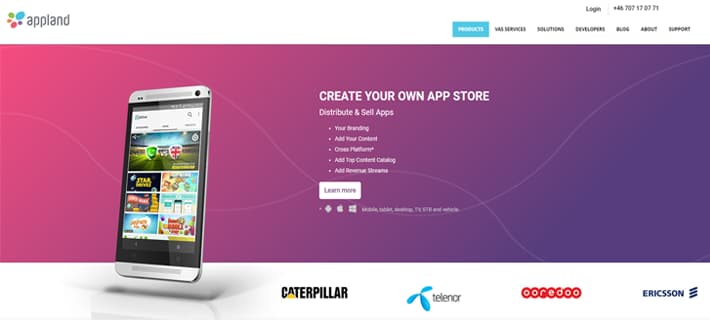 Features
This store comes as an app and web version.
You can create your own app store for iOS within Appland.
It works globally.
AltStore is one of the best third-party app stores that works without jailbreaking. This app store is different from unofficial app installers like TutuApp and TweakBox because it doesn't rely on developer certificates. The app lets people install.ipa files from any app or game they want that isn't on the Apple Store. The Altstore was made by Riley Testut. Right now, it only has a few apps, but it will soon have more. IPA files can be downloaded and installed with the help of AltStore. To use AltStore, users will need to download AltServer and have advanced knowledge of how to set up their firewall and Wi-Fi. Also, the platform needs to be connected to Wi-Fi in order to install and update apps.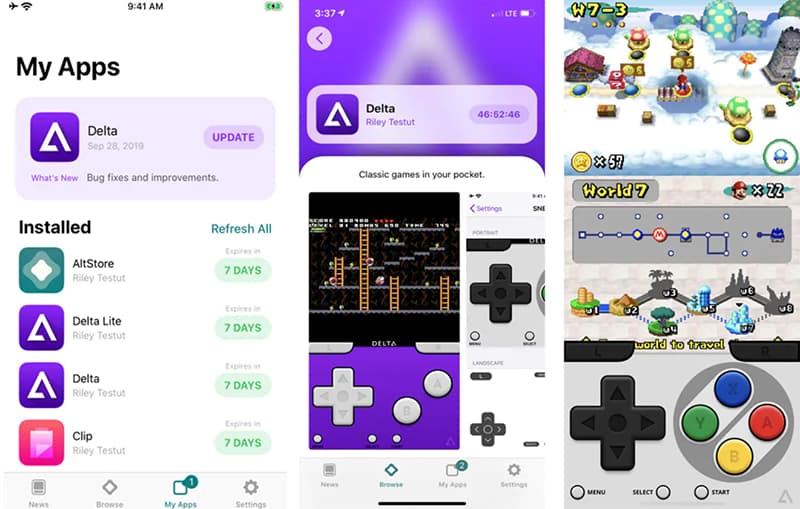 Features
It doesn't need jailbreak.
There can't be any revocations because all users own and make their own developer certificates, so Apple can't take them all away.
It lets third-party apps be installed, has open-code, and apps are loaded the same way as in Cydia Impactor.
This is yet another excellent third-party iOS application used by jailbreakers to install unapproved apps and games. It offers over a thousand free apps and games with unsigned programs, exclusive features, customizations, and much more. This store is accessible without jailbreaking an iPhone. The UI is straightforward and regularly updated with fresh content. Additionally, EonHub's user interface is intuitive and constantly updated with fresh content. EonHub provides the rapid installation of third-party content without requiring a jailbreak or installation.
Features
It is user-friendly.
No jailbreak is necessary.
It is continuously updated.
No installation is required, as the app may just be opened via the browser and apps/games downloaded.
CokerNutX provides easy access to thousands of unofficial and alternative iOS programs, settings, games, and more. CokernutX doesn't need an Apple ID to be installed, unlike the official iOS software store. Apps can be downloaded by anyone, anywhere in the world. CokerNutX is one of the most downloaded third-party app shops for iOS devices. It supports all iOS versions, including iOS 13, is free to download, and features a gorgeous and intuitive user interface.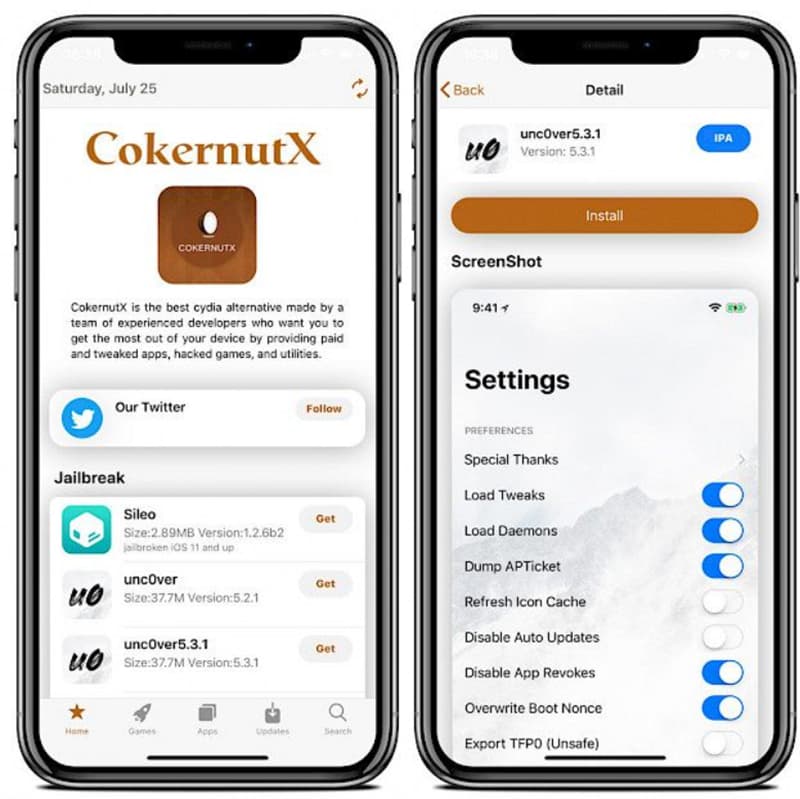 Features
It works with every iOS release so far.
It is not necessary to jailbreak your iPhone.
Can be downloaded for free.
It features easy-to-use SSL encryption for safety purposes.
Xabsi is an alternative app store that is compatible with the newest iOS releases and iPhones. As an alternate to the iOS App Store, these programs are available for both 32-bit and 64-bit systems. There are thousands of apps on Xabi that you won't find in Apple's official app store. To access this alternative app store, however, jailbreaking may be necessary, however.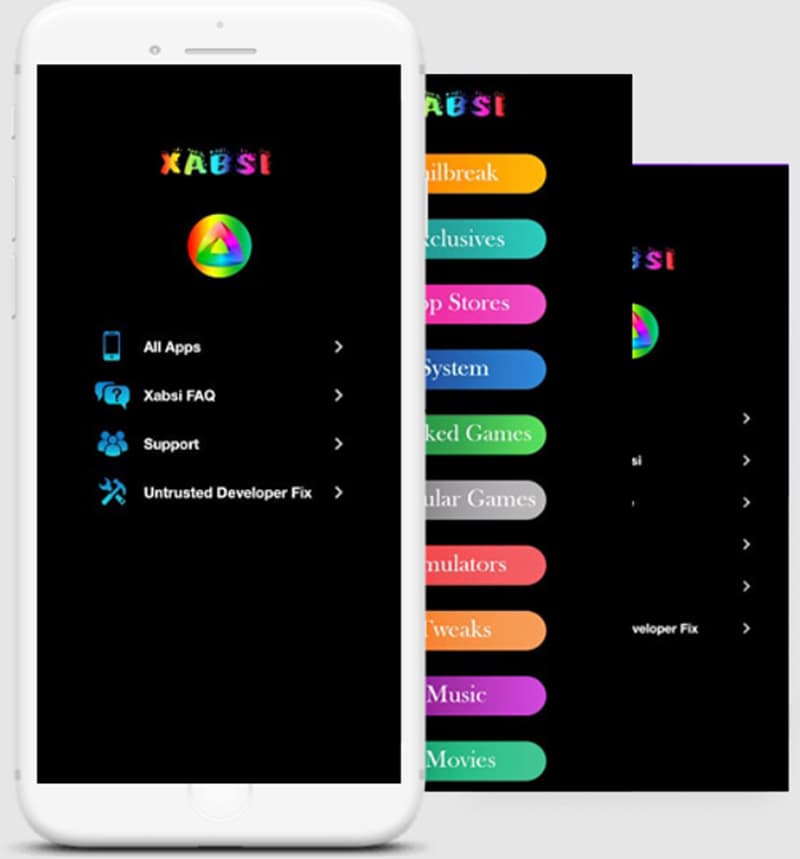 Features
All iOS versions are supported, and it's quite straightforward to use.
You can use Xabi for free, or pay for more perks.
This app store is an alternative to the iOS app store. Users can install any modified application outside of the Apple app store. It is simple to use and aesthetically pleasing. Tweakbox is a collection of apps and games that are difficult to find in the official Apple app store. It includes SSL encryption, and all apps and games are available for free. Tweakbox is compatible with every iPhone and iPad.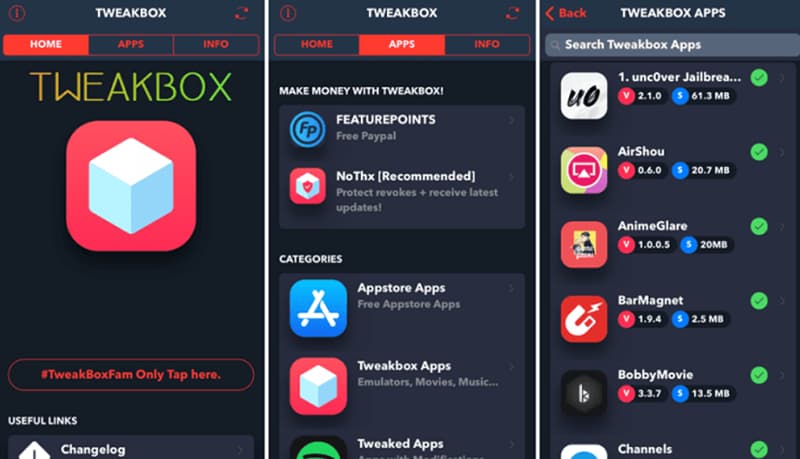 Features
It is user-friendly and offers thousands of games and applications.
Tweakbox offers an intuitive interface and is compatible with all iPads and iPhones.
This is a new alternative to the Apple app store that allows users to download a wide variety of free programs, games, ringtones, emulators, and enhancements. AppValley is a secure and trustworthy platform with frequent upgrades. It operates on iOS 13 without messing with Apple's security mechanisms. You can download this application without jailbreaking the device.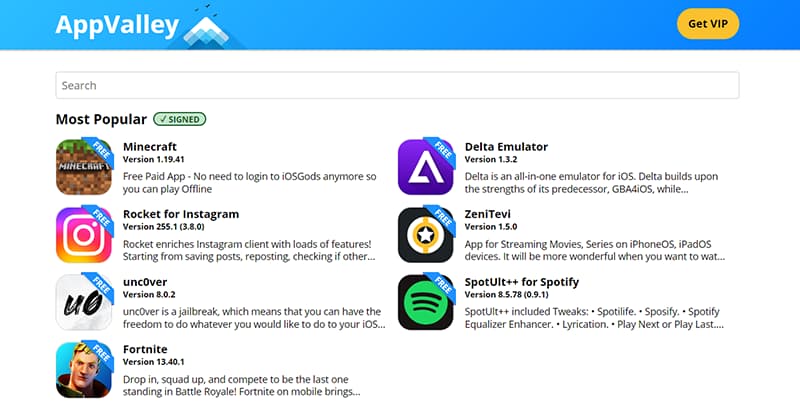 Features
App Valley is a simple-to-install application.
It offers thousands of free programs and games that are unavailable on the Apple app store.
Has a user-friendly interface compatible with nearly all iOS versions.
TutuApp is a free app store for Android and iOS smartphones. It enables the installation of programs and games from the official Apple Store and Google Play Store for iOS and Android devices, respectively. The app has numerous features that allow users to obtain paid apps for free. It is not necessary to jailbreak the iOS device to install this platform.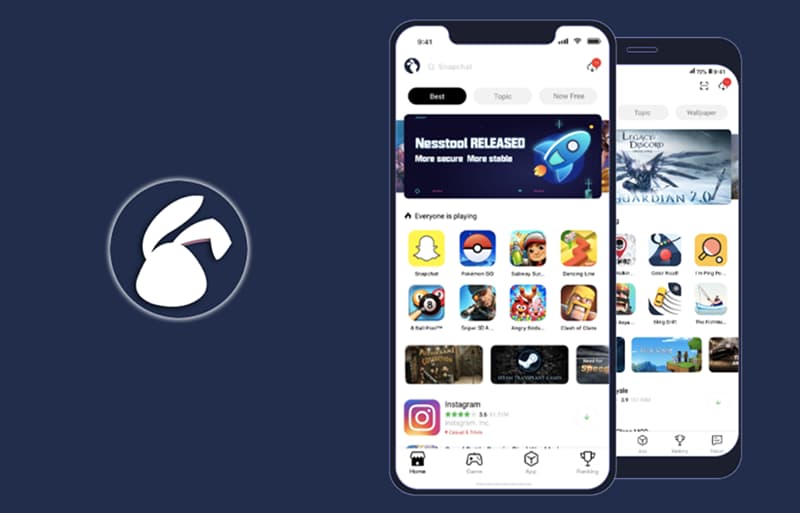 Features
This platform does not need to be jailbroken.
It provides rapid download speeds.
There are free premium apps available.
Was this article helpful?