In May 2022, Lilith Games published their newest game under the Dislyte moniker, and as a result of the game's success and the subsequent hype, many players are just getting started. If that's the case, here are five pointers for navigating the game's early stages without feeling completely lost.
Best Starter Espers and 6 Fundamental Tips for Beginner Dislyte Players
Get a head start on the competition with our Dislyte advice.
Choose your leading farming Esper
When beginning a gacha of this type, the first order of business is selecting and leveling up a character to be used for farming purposes.
Dislyte's stroke of luck is that you won't have to go looking for it or cross your fingers that you can conjure one up because the game provides you with one.
Artemis (or Mona) is the first 4-star character you have access to, and she can prove invaluable in the field thanks to her two attacks that deal damage to all foes and her 4-hit Ultimate. To top it all off, if she kills with her base skill, she gets another chance to play.
Cherry-pick your Relics
You will need to find suitable relics to mount your farmer and the rest of your Espers. As there are many various types of relics, you shouldn't just randomly improve them all.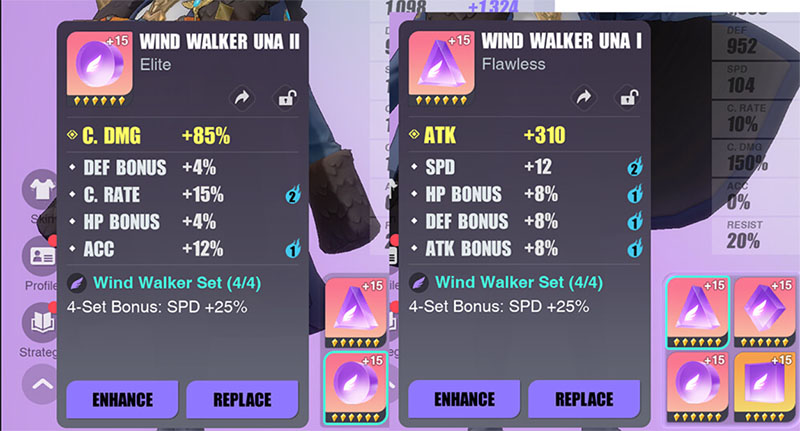 If you want to take the most out of your relics, consider these clues:
Only upgrade your relics up to a particular level.
Favor relics with only the most fundamental of Secondary Attributes.
Avoid flat stats like ATQ+12 or DEF+7 unless it is about speed.
Emphasize the main story and missions
Each task and storyline requires you to take a specific path. That's where you should focus your initial efforts on Dislyte.
---
Follow this guide, and you'll be able to educate your farmer to get better results in exchange for a variety of exciting bonuses.
---
You must progress through the story through Chapter 9 to unlock the Hades relics.
Implement the missions of the Growth Plan (basic) in your gameplay.
Make it a habit to do daily tasks.
Use your crystals to their full potential
You can use virtual currency in Dislyte to purchase in-game items like health packs, gold, and summoning slots. Should you decide to use payables, we recommend saving a portion of your crystals for future banners rather than using them all at once.
Here are some pointers to guide you with in-game purchases:
Avoid using crystals for summoning unless the rate is boosted.
Only use crystals to replenish your health after a long day of farming or to gain a temporary advantage in experience points or elemental waves.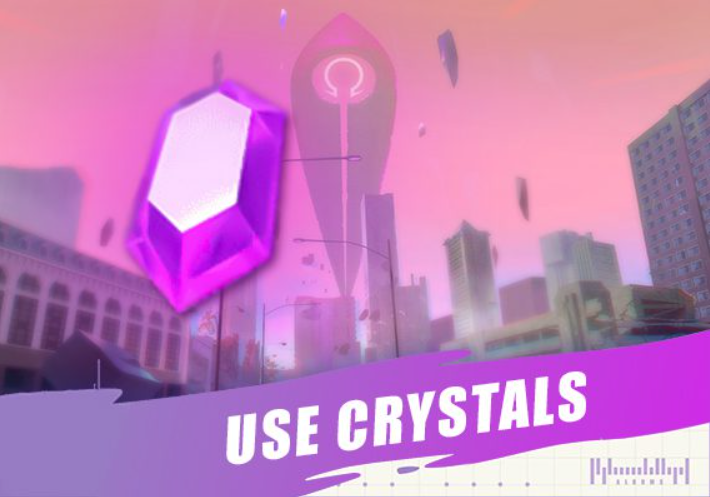 Make new friends and exchange presents every day
In Dislyte, friendship is more valuable than you might imagine, as players can claim and give away Friendship points every day. Though seemingly inconsequential, that's actually rather helpful.
---
You can buy a single Silver Record for merely 200 Friendship Points, so make it a goal to make as many friends as possible and send them gifts daily.
---
If you have any 3* Espers, you can get a 3-star Divina by exchanging 300 Friendship Points and then use her to upgrade them.
Consider these best starter Espers to kick off your early game
The selection below will review the Espers that will be invaluable to you on your journey and can be gained for free or relatively cheap. It has been tested by our gaming team, and it turned out to be positively successful in the long run.
You will need Mona for the farm.
Eira to lessen your foes' movement speed and attack power. Priced at 1 euro or requisitions, it can be yours for cheap money.
Use Chang Pu as a starting healer.
Ye Suhua makes for a great healer, and you can farm him in wavy dimensions.
The first two 5-star characters you can unlock are Tang Xuan and Li Ling. You should still have Tang Xuan on your team, even though Li Ling is considerably more capable.
In terms of available 5 stars, Gabrielle is one of the greatest options, and she is accessible through fusion for free.
Was this article helpful?