As 2023 unfolds, enthusiasts are treated to a plethora of options that cater to their anime-loving hearts. In this article, we delve into the top anime mobile games of the year, showcasing their unique features, gameplay mechanics, and reasons they stand out in the ever-evolving landscape of mobile gaming.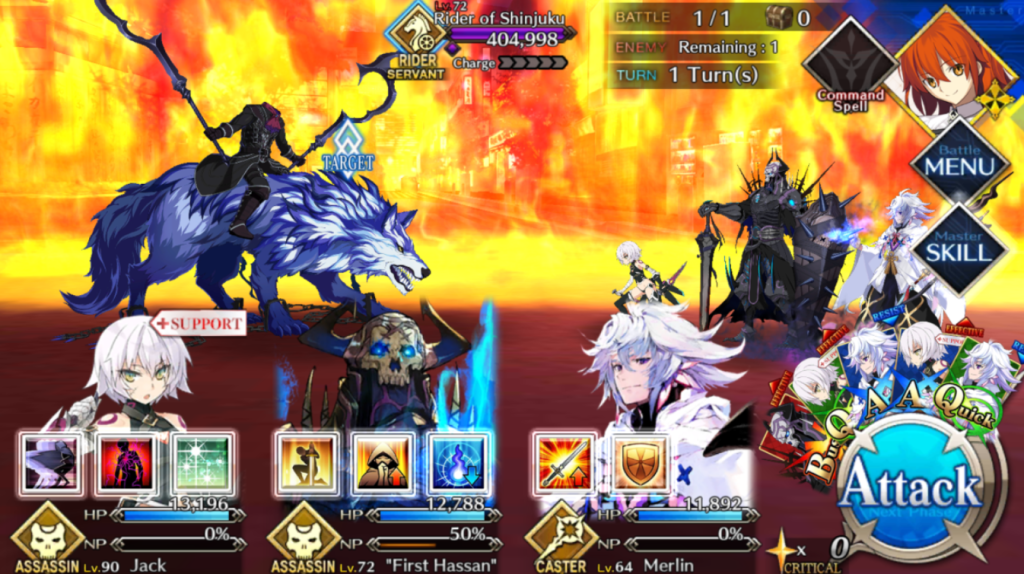 Genre: Role-Playing
Kyrie eleison, and welcome to the world of Fate/Grand Order, where history, fantasy, and legendary heroes collide. As one of the pioneers in anime mobile gaming, Fate/Grand Order has successfully maintained its popularity by continually introducing fresh content and immersive storytelling. The game's compelling narrative centers around time-traveling and summoning historical and mythical figures as servants, each with their own unique abilities and captivating backstories.
The turn-based combat system allows players to strategize and build their teams for various challenges. The Servant summoning system adds an element of gacha excitement, where players strive to acquire their favorite characters. With captivating events, beautifully illustrated characters, and an expansive world to explore, Fate/Grand Order retains its throne as a must-play anime mobile game in 2023.
Download Fate/Grand Order for: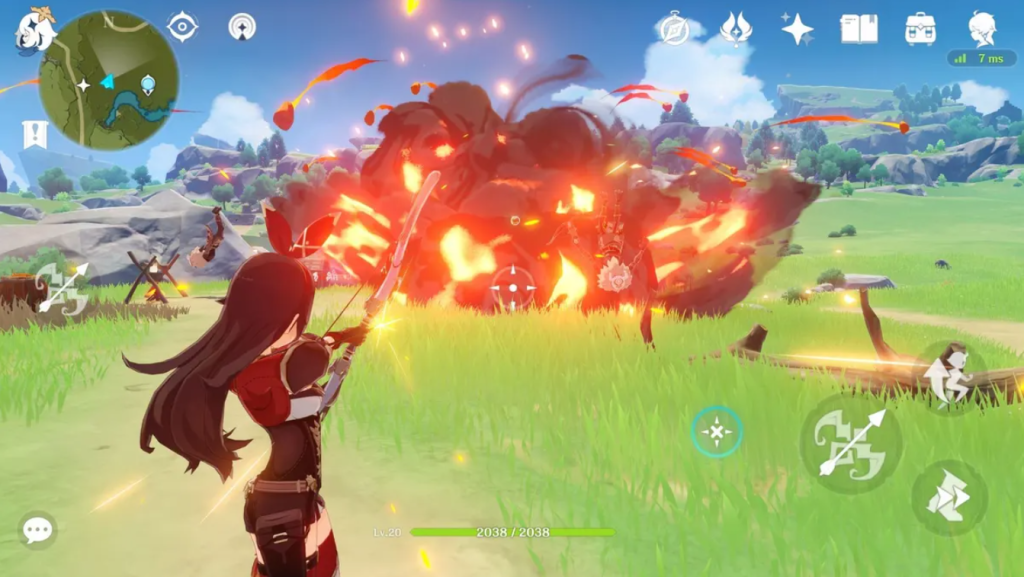 Genre: Action Role-Playing
Step into the enchanting world of Teyvat, where elemental powers and exploration intertwine in Genshin Impact. This open-world action RPG has taken the gaming community by storm, providing a stunning and vast world for players to uncover. Genshin Impact's defining feature is its elemental combat system, allowing characters to harness various elements and combinations to defeat enemies and solve puzzles.
The ongoing updates and introduction of new regions ensure that the game remains fresh and captivating. The gacha system, used for acquiring new characters and weapons, adds an addictive layer to the experience. With its breathtaking visuals, captivating storyline, and engaging gameplay, Genshin Impact continues to stand as one of the best anime mobile games of 2023.
Download Genshin Genshin Impact for: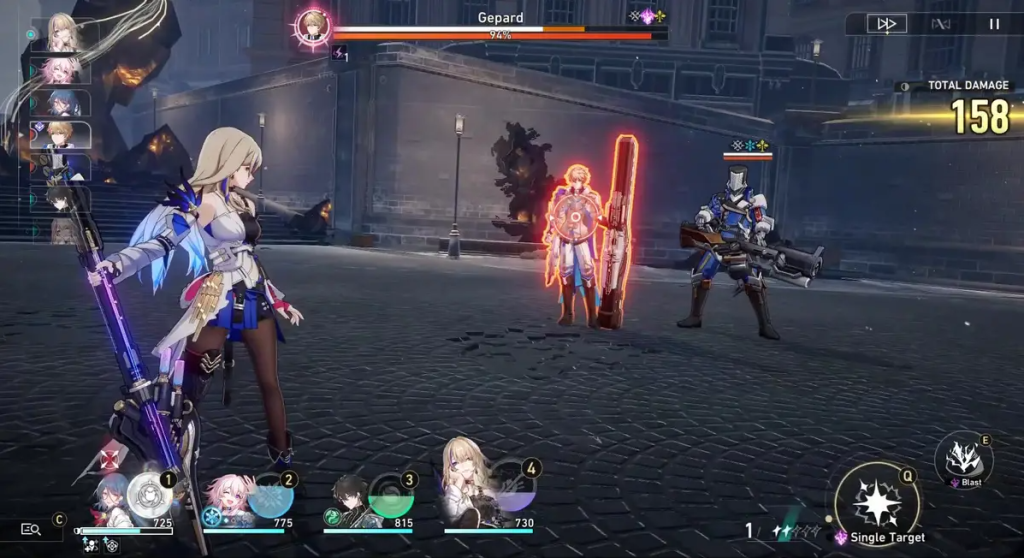 Genre: Action RPG
Prepare for a thrilling journey through space and time in Honkai: Star Rail. As a part of the Honkai Impact series, Star Rail boasts fast-paced action combat and an engaging storyline. Players are thrown into a futuristic world where they must battle powerful enemies using an array of characters, each with their unique fighting styles and abilities.
The game's graphics are a testament to the advancement of mobile gaming technology, providing players with visually stunning battles and environments. With its combination of intense combat, intricate character progression, and a compelling narrative, Honkai: Star Rail secures its spot as one of the top anime mobile games in 2023.
Download Honkai: Star Rail for:
Naruto X Boruto Ninja Voltage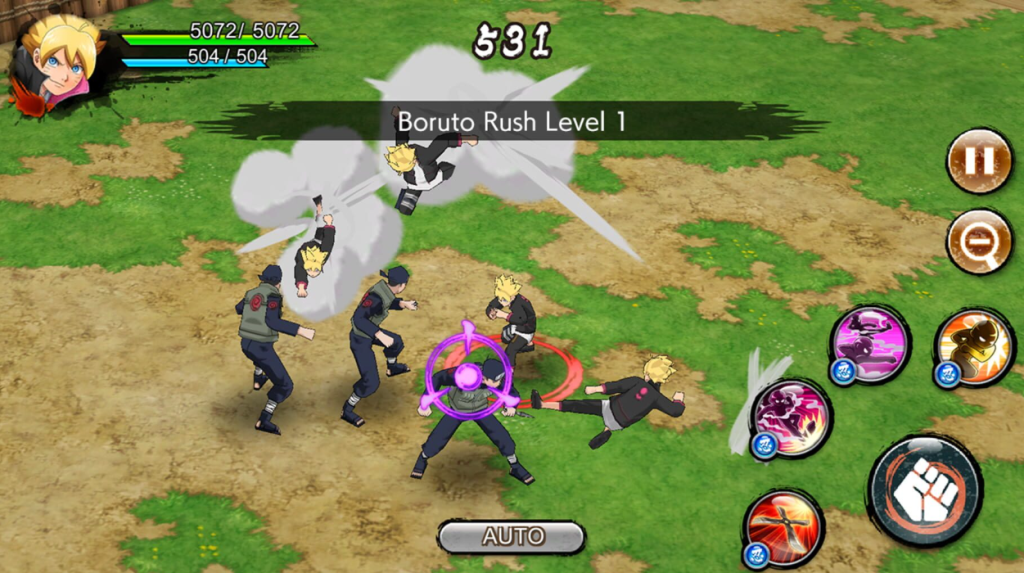 Genre: Action Strategy
Experience the ninja way in Naruto X Boruto Ninja Voltage. This game brings together beloved characters from the Naruto and Boruto universes in a unique action strategy gameplay format. Players build and defend their bases while also participating in action-packed battles against AI or other players.
The fusion of action and strategy elements offers a refreshing take on the traditional anime mobile game formula. With its recognizable characters, strategic depth, and thrilling battles, Naruto X Boruto Ninja Voltage maintains its appeal as a standout anime mobile game this year.
Download Naruto X Boruto Ninja Voltage for:

Genre: Strategy RPG
Harmonize your way to victory in Takt Op, where music and strategy intertwine. This unique strategy RPG offers players a captivating narrative and gameplay mechanics centered around music and tactical combat. Players collect a diverse cast of characters, each representing different musical instruments and styles, and engage in strategic battles where the rhythm of combat matters.
Takt Op stands out from the crowd by combining two seemingly disparate elements into a harmonious gaming experience. Its creative gameplay, accompanied by an intriguing storyline, solidifies its position as one of the best anime mobile games of 2023.
Download Takt Op for:
In conclusion
The world of anime mobile gaming continues to evolve and thrive in 2023, with a variety of titles that cater to different preferences and play styles. From the time-traveling adventures of Fate/Grand Order to the elemental exploration of Genshin Impact, the thrilling battles of Honkai: Star Rail, the ninja action of Naruto X Boruto Ninja Voltage, and the musical strategy of Takt Op, each game offers a unique and immersive experience that resonates with anime enthusiasts and gamers alike.
Was this article helpful?