The Yakuza games are quite expansive despite their relatively condensed maps. There's so much to do and explore, and Yakuza: Like a Dragon does not disappoint. In fact, the seventh entry in the legendary Japanese mafia story-driven series foregoes Kamurocho and adds a bigger map based on Isezaki Ijincho in Yokohama. But, of course, in this bigger, fiercer world, you'll need all the help you can get to make due.
We've got the goods in this Yakuza: Like a Dragon tips and tricks guide that will help you become the king of Yokohama and survive as a Yakuza.
Free Recovery by Resting
Being a Yakuza member comes with many occupational hazards, including regular beatings from various thugs. What's worse is that Yakuza: Like a Dragon doesn't automatically recover your HP and MP after fights are over. Instead, you either need to eat at a restaurant or purchase recovery items. But what if you're short on cash or just plain stingy? You can use the game's two resting points, either the Yokohama starting point or the bar Survive, to rest up for free and recover all of your HP and MP in the process.
Skills Outside of Battle
Using your hard-earned skills during the Yakuza: Like Dragon-fierce battles is always important. There are, however, some skills you can use outside of combat to help you either recover health or perform other vital actions. Take Nanba's Healing Powder as an example. This can be used to quickly heal individual members of your team, which can save you a trip to the resting spot and cash. Explore other skills you can use outside combat and see what you can learn.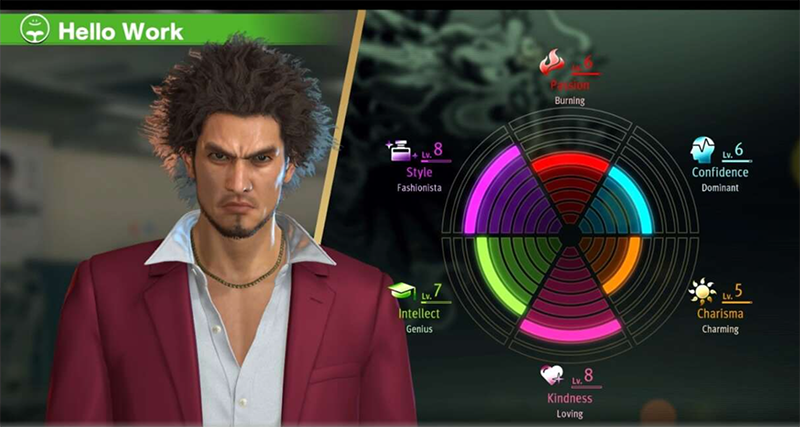 Hunting for Treasure
Ichiban, the protagonist of Yakuza: Like a Dragon, is having it rough. He's been cast away from his mafia family, which means he has to fend for himself. That means going about the city looking for money anywhere he can find it, even under vending machines. Don't underestimate this method, though. It may not be the get-rich-quick way you're looking for, but spending time to hunt for treasure wherever available will net you a nice stash of cash over time.
Develop Your Bonds
Once you unlock the bar Survive in the 4th chapter, you'll gain access to an essential mechanic in Yakuza: Like a Dragon: the ability to develop your bonds with your teammates. The deeper the bonds you grow, the better your performance in combat. You can do many things to get better acquainted with your friends, including chatting with them at Survive. You'll eventually need to do this regardless of the other methods you use, so be sure to check back with them at the bar when the game doesn't let you progress any other way.
Change Your Job
Yakuza: Like a Dragon makes use of a class-based character system. Each character can be assigned a particular job which determines the skills they have available to them. You can grow strong by focusing on a singular job, but you'd be missing out on additional skills that can only be available by leveling up other ventures. So make sure you're swapping out your business activities regularly to get all the good skills that will help you survive in the mean streets of Yokohama.
Hamakita Park
A great way to make a boat-load of money in Yakuza: Like a Dragon is by hunting for bugs. These can sell for a pretty penny, but they are quite rare in most parts of the city, slowing down your progress with the Part-Time Hero jobs given to you after Chapter 5. Don't fret, though. At the top-right of the map, there's Hamakita Park which has a lot of bugs for you to catch and then sell. Make sure you frequent this place so you can keep yourself wealthy.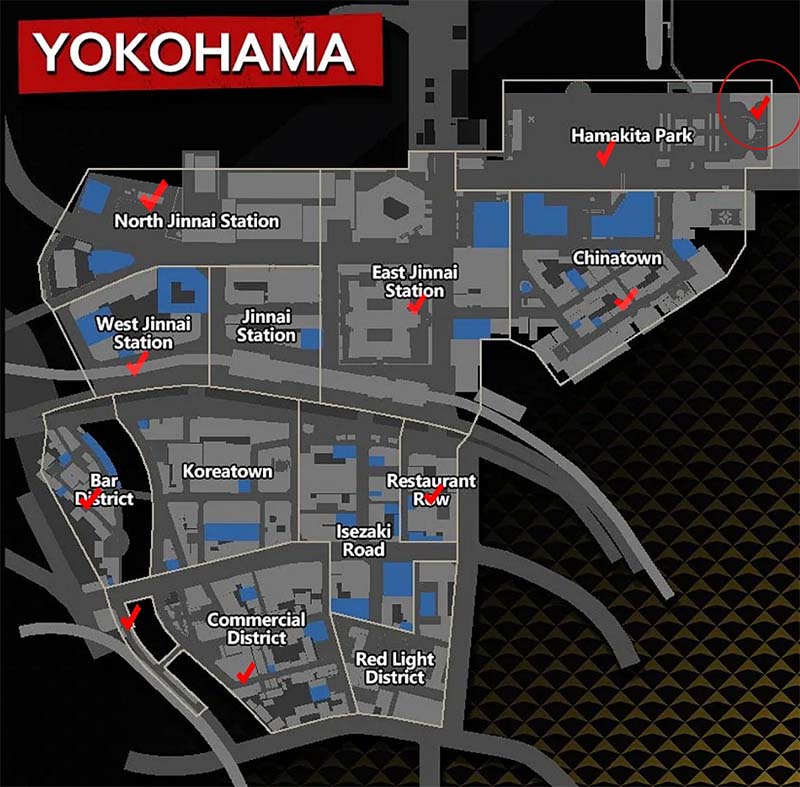 Running Away is an Option
The Yakuza aren't known for backing down in a fight. Your pride, however, can get the better of you if you stubbornly keep yourself in a losing battle. Not only will you lose your dignity when you get knocked on your back, but you'll also lose all the money you have on you. This is why it's a good idea to use the escape combat option. Living to fight another day is sometimes the best way to ensure victory in the future.
Work on Your Personality
As you progress through the story of Yakuza: Like a Dragon and interact with the various denizens of Yokohama, you'll be given dialogue choices. Each choice will level up a different trait of Ichiban's personality. As you level each attribute, more people and places become available, which means more adventures and mini-games. So be sure to focus on all characteristics equally.
Save Money
We mentioned earlier that losing in battle means all the money in your pockets goes bye-bye, but there's a way to keep it safe. Scattered around Yokohama are ATMs where you can deposit and withdraw cash whenever needed. Keeping your money in the bank is how you can prevent thugs from picking your pockets after they're done beating you down.
The game is vast, with many cool things to do and experience, whether you play Yakuza: Like a Dragon on PS5, PS4, or PC. Regardless of your platform, check out all the tricks we looked at that will help you enjoy this outstanding title to the fullest. Earn the title of being known as a down-and-out Yakuza.
Was this article helpful?