It's been said that death, taxes, and football games are the only sure things in life. Football Manager 2023 on mobile devices is now available, carrying on this series' heritage.
Like its debut last year, it is only available on iOS and Nintendo Switch, with no Touch version for Android. Nevertheless, as of today, you can get Football Manager 2023 Mobile for $9.99 in the Play Store.
The upcoming 2023 Mobile version of Football Manager adds a plethora of new features, including:
For one, you can now give your top players and underachievers immediate feedback before the game and at halftime to keep them on track. Your team's initial answer and team-talk reactions will be visible after receiving such input. In other words, anyone can sign a superstar, but it takes expertise to identify up-and-coming players. With the help of the new Development Hub, you can aid the growth of young players by sending them out on loan for constructive criticism or by matching them up with a seasoned pro to learn from.
The Manager Profile has also been made better. As your career goes on, the decisions you make about your players will show up here as your traits change. To help you keep track of your profile, the game will give you more detailed feedback on your choices so that you don't make mistakes without realizing it.
In the past, games tried to copy UEFA tournaments, but in Football Manager 2023 Mobile, tournaments are there because of an official partnership with UEFA. You can play in the UEFA Super Cup, the UEFA Champions League, the UEFA Europa League, and the UEFA Europa Conference League.
Lastly, recruitment has been upgraded. You'll get more feedback on your bids, and players can be swayed by things other than salary, like a desire to play in leagues outside of their home country.
In a nutshell, Football Manager 2023 lacks console and PC capabilities, but still has enough to make it worth buying over last year's edition. It's also a fraction of the price of its bigger brothers, making it ideal for managers on the go.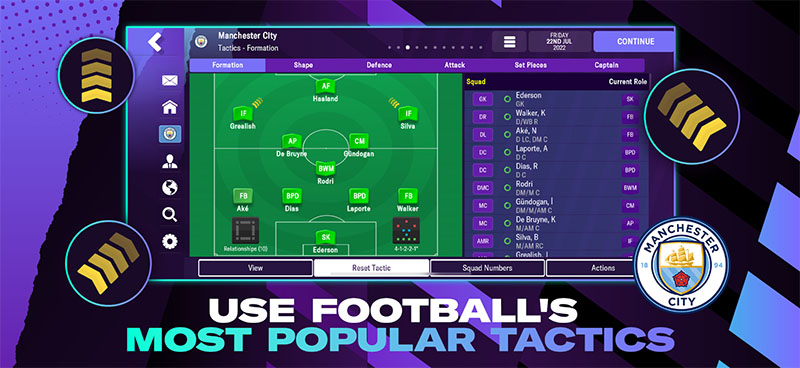 Was this article helpful?