Genies & Gems is a new match-three game for the iOS and Android platforms. Your goal in this game is to match gems to help the genie get her fox from one level end to another, also to clear a host of other obstacles, and make it to the next level intact. You can use Facebook to compare scores with your friends, as well.
Genies & Gems: Hints to a Better Game
Butterflies!
Always be on the lookout for butterflies. Butterflies are essentially free paws if you match them, so you might even be better off if you exclusively after them. There will be certain levels where the paws will be blocked off from regular matching, so sometimes you may have to play this way. Either way, if you see some lying around, make sure to match them for easy progress!
Match the unique pieces!

Matching four in a row will create a Line Breaker. Depending on the way they were made, they will either have a horizontal or vertical line inside. When matched, line breakers will shoot out a beam that matches everything in the line.
Matching in a T will create an X-breaker. X-breakers function like the line breakers, except they detonate in a – you guessed it – X-like fashion.
Matching in the L shape will create a special breaker. These breakers match everything surrounding them.
Matching five in a row will create a rainbow gem. When matched with any other piece, the rainbow gem will automatically match every piece of that color on the board. Great for getting hard-to-reach paws.
Make the butterflies
If you ever have trouble reaching certain paw pieces, but there are no butterflies in sight, you may want to consider making your own! If you match in a square formation, the pieces will turn into butterfly pieces. This is helpful to remember if you're stuck working with a couple of pieces in a small amount of room.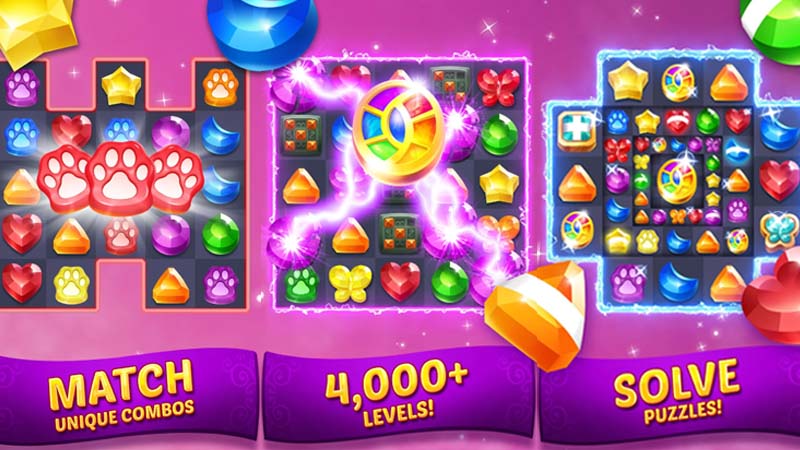 Be efficient!
As it goes, being efficient with your moves is always key in these match-3 games. Once you've cleared your objective, any leftover moves will be transformed into special pieces on the board during Magic Time. The more you have, the more pieces you get, and thus the more points you can earn. Try to be as efficient as you can with your moves, so you have a lot of leftovers!
Take your time
There's no time limit here, so take your time! Going off of the above tip, you want to spend your moves as good as you can, so before you make a move, study the board and see what would be the best possible action. Don't rush, or else you'll just waste moves!
With all the other usual social features and a limited number of moves in each level, we can infer that Genies and Gems is a very solid choice for puzzle match fans.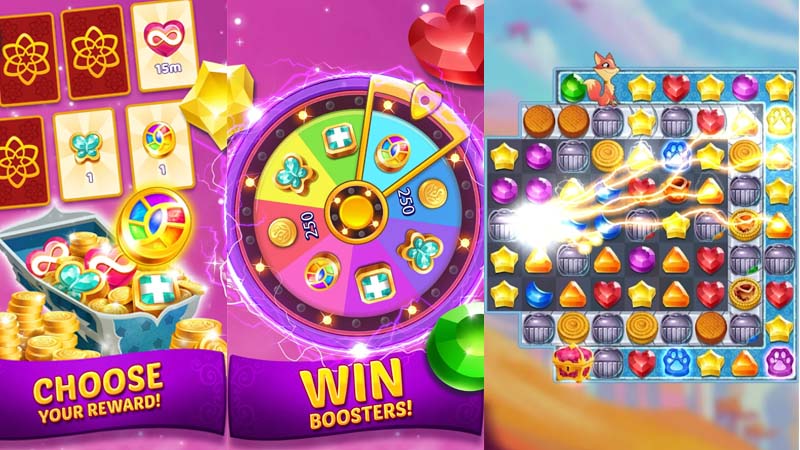 Was this article helpful?