Gardenscapes is a hugely popular new match-3 game for iOS, Android platforms, Facebook, and other browsers. Your main goal is to rebuild the old mansion and the surrounding garden grounds, and to do this, you must complete puzzles to earn coins and stars and complete missions to repair the mansion using your rewards.
The problem is that you are broke. To earn cash, it is very necessary to renovate the backyard, and you decide to rummage through the mansion's 15 rooms and sell the items in jumble sales. Each sale takes place in a single room and has the player meeting the demands of individual customers. Both Men and women will wander in and request things like chess, coats, pieces, and kitchenware, and it is up to you to find these items as quickly as possible to keep customers from losing patience.
Tips and Cheats For Playing Gardenscapes
Look carefully for the gnomes.
On the levels where you need to uncover the gnome statues, you can look closely to the kind of see where they might be hiding. If the grass is covering a spot where you think a Gnome might be hiding, make sure to reduce the grass to its thinnest layer by matching flowers and fruit. At the layer where there are holes, if you see a bright white color peeking through the holes, there is a gnome there.
Look for match-4s.
We probably know that this is a match-3 game, but you are going to have to get into the habit of matching more than that. Difficulty spikes in match-3 games usually happen late in the game, but it happens in Gardenscapes as soon as you get to level 8. Do not rush through the levels; take your time. Do not try to do just threes – examine the board and see if you can setup up a four-chain. You will quickly run out of moves if you are not always thinking a step ahead.
Save your gold for the shovel power-up.
Out of all the power-ups, you should get lots of Shovels if you are going to buy one, Shovels will allow you to dig up one tile anywhere on the board, and this may mean the difference between beating the level and losing.
Hang onto the rainbow blasts.
When your rainbow blasts meter charges all the way and a piece forms on the board, resist. We know it is tempting to set it off immediately, but usually, it is a good idea to hold onto it until you need it. Let's say, for example, you are trying to get a gnome out of a little nook in the corner of the board, and you cannot just get the berries; you need to get the single one out of the way. This is where the rainbow blast comes in and opens the way for you.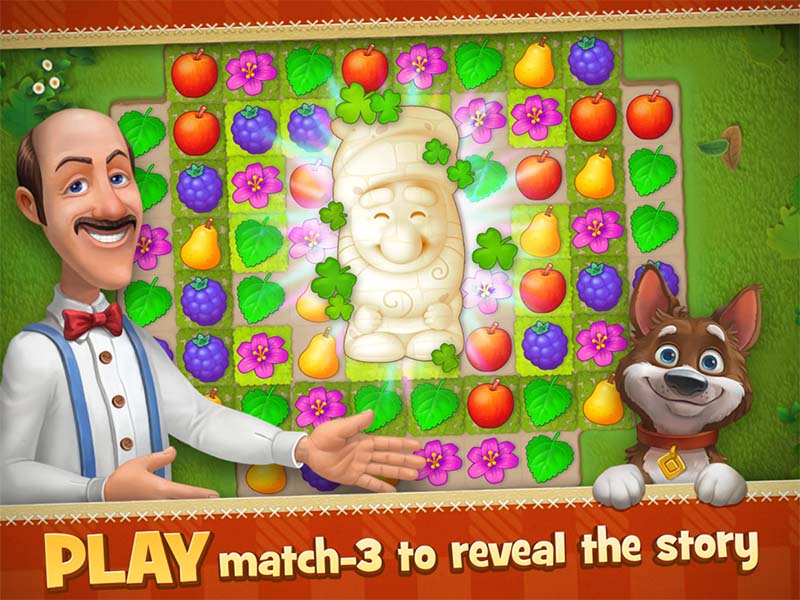 Was this article helpful?