Traveling has become easier than ever before, thanks to various accommodation booking platforms that offer a wide range of options at different price points. Airbnb and Booking.com are two of the most popular platforms among travelers. While both platforms offer similar services, they have some unique features and differences that set them apart. In this article, we will compare Airbnb and Booking.com and help you decide which one is better for your travel needs.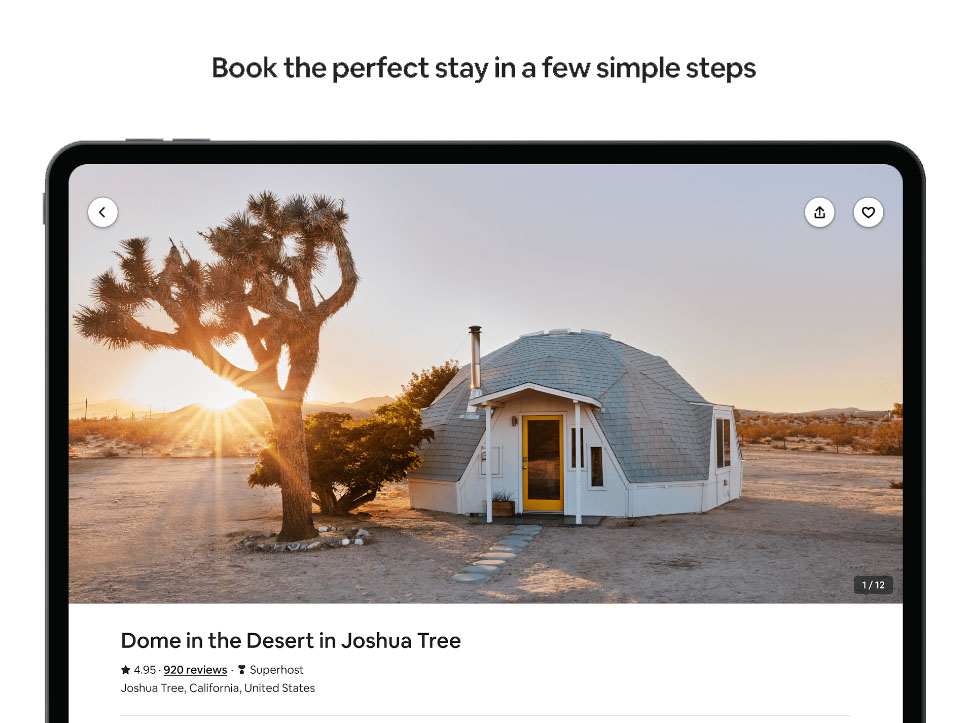 Download Airbnb App for:
Airbnb is a platform that allows hosts to rent out their homes or apartments to travelers. The platform offers a variety of accommodation options, ranging from budget-friendly private rooms to luxurious villas. Airbnb is known for its unique and local experiences, where travelers can stay in unconventional spaces such as treehouses, yurts, and boats.
Advantages of Airbnb include the ability to interact with hosts, get local recommendations, and have a more immersive experience. The pricing of Airbnb is often more flexible than that of traditional hotels, with some hosts offering discounts for longer stays. However, some disadvantages of Airbnb include the lack of consistency in the quality of accommodation, the need to communicate with hosts for check-in and check-out, and the potential for cancellation or changes in booking due to host availability.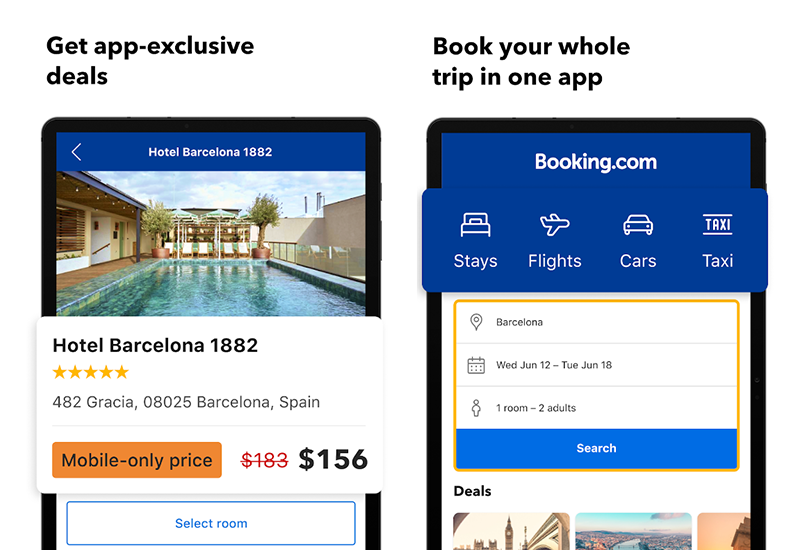 Download Booking. com App for:
Booking.com is a platform that offers a range of accommodation options, including hotels, hostels, apartments, and resorts. Booking.com has a large database of properties across the world, making it easy to find suitable accommodation in any location. The platform offers competitive pricing and a user-friendly interface, making it easy to search, compare, and book accommodation.
Advantages of Booking.com include the variety of accommodation options, the ability to search and book quickly, and the consistency in the quality of accommodation. Booking.com also offers a loyalty program that rewards frequent users with discounts and perks. However, some disadvantages of Booking.com include the lack of personal interaction with hosts, the potential for hidden fees, and the limited availability of unique and local experiences.
Comparing Airbnb and Booking.com:
When comparing Airbnb and Booking.com, there are several factors to consider. One of the main factors is pricing, with Airbnb often offering more budget-friendly options and Booking.com offering more competitive rates for hotels. Another factor is user interface, with Booking.com having a more straightforward search and booking process, and Airbnb having a more personalized and interactive interface.
Cancellation policies also differ between the two platforms, with Airbnb being more flexible in some cases due to the host's discretion, while Booking.com often has stricter cancellation policies. Availability of unique and local experiences is another factor, with Airbnb offering more unconventional and memorable stays, while Booking.com offers more traditional accommodation options.
Security and safety: Both platforms take security and safety seriously, with Airbnb offering a Host Guarantee and Host Protection Insurance to cover damages and accidents, and Booking.com offering a Customer Service team that can assist with any safety concerns. However, it's important to note that Airbnb's safety protocols may vary depending on the host and property, while Booking.com has consistent safety standards across all properties.
Customer support: Both platforms have customer support teams that are available to assist with any issues or concerns. However, Airbnb's customer support can be more personalized and interactive, with the ability to contact hosts directly for assistance. Booking.com's customer support is more straightforward and efficient, with a 24/7 hotline for immediate assistance.
Reviews and ratings: Both platforms allow guests to leave reviews and ratings for the properties they stay in, providing valuable feedback for future guests. However, Airbnb's review system is often more detailed and personalized, with guests being able to rate specific aspects of the property and the host. Booking.com's review system is more straightforward, with guests leaving an overall rating and a brief review.
Payment options: Both platforms offer various payment options, including credit cards and PayPal. However, Airbnb also allows guests to pay through Apple Pay and Google Wallet, providing more flexibility for guests.
Loyalty programs: Both platforms offer loyalty programs that reward frequent users with discounts and perks. Airbnb's loyalty program, Airbnb Plus, offers verified properties with high-quality amenities and services, while Booking.com's loyalty program, Genius, offers members discounts on selected properties and other perks such as free breakfast.
When it comes to comparing Airbnb and Booking.com, there are several other factors to consider in addition to pricing, user interface, cancellation policies, and availability of unique experiences. Here are a few more factors to keep in mind:
Which one is better?
The answer to this question depends on your specific travel needs and preferences. If you are looking for a personalized and immersive experience, with the ability to interact with hosts and stay in unconventional spaces, then Airbnb is likely the better option. On the other hand, if you prioritize consistency in quality, competitive pricing, and a straightforward booking process, then Booking.com may be the better option.
Conclusion:
Airbnb and Booking.com are both excellent platforms that offer a wide range of accommodation options for travelers. Whether you choose Airbnb or Booking.com depends on your personal preferences, budget, and travel needs. Consider the factors discussed in this article to help you make an informed decision and enjoy a comfortable and memorable trip.
Was this article helpful?