Basically, you are down to two options if you want to have an app on your iPhone that is not available in the App Store:
sideload the app if you have the application file available; or
jailbreak your iOS device.
What Is Sideloading, and What Are the Risks?
Sideloading may be the simplest way to install programs on your iPhone without going via the App Store. If you want to avoid using the App Store to put apps on your iPhone, you can sideload them. Although this approach is uncommon, it is possible.
The primary challenge of sideloading is, of course, possessing the software itself. If you want to download an app for your iPhone, you can only do it through the App Store.
However, in an effort to get past Apple's restrictions, some developers provide their apps for direct download. Find the app you want, download it on your iPhone (the creator will likely provide instructions), and you'll be all set.
Jailbreaking an iPhone: What Does It Mean and How It Works?
Apple, as with the App Store, strictly regulates the functionality of the iPhone. The iPhone's operating system, iOS, is protected from having certain settings altered by the user. By "jailbreaking" their devices, some users are able to bypass Apple's restrictions and gain access to additional features and software not found in the App Store.
For an iPhone to be "jailbroken," it must first be unlocked from the restrictions imposed by Apple and its carrier. This will unlock previously inaccessible features on a mobile device, allowing users to bypass software restrictions and access more apps, features, and customization options. From there on, you have two options for installing apps not available in the App Store:
Use legal apps from an alternative app store;
Use pirated apps.
Legal Apps from Alternative Stores on Jailbroken iPhones
Cydia is a replacement App Store for jailbroken iPhones. When compared to Apple's App Store, Cydia has a much wider variety of both free and paid programs that may be used for a wide variety of purposes. However, there are a few things you should know before going out to jailbreak your phone and download Cydia.
Even though there are apps that can only be installed on jailbroken phones, jailbreaking seems to be going away. The biggest sign of this is that Cydia stopped letting users buy new apps in December 2018. While Cydia has continued operating, with no more app sales and less momentum, it may stop doing business at any moment. This would make it much harder to get apps for jailbroken phones.
Remember that Apple won't help you if you jailbreak your phone and mess it up, so you should think carefully about whether you're willing to take the risk.
Pirated Apps on Jailbroken iPhones
Another motivation for jailbreaking is the possibility of obtaining paid apps for free outside of the App Store.
It goes without saying that while the idea is enticing, engaging in such conduct amounts to piracy, which is not only against the law but also immoral. The great majority of app developers are either tiny businesses or independent individuals that rely on the revenue generated by their apps to cover overhead costs and fund the creation of new apps.
When people steal software, they are depriving creators of their hard-earned money. You can get apps outside of the App Store if you jailbreak your device and use app pirates, but you shouldn't.
Why Apple Doesn't Let Apps into the App Store?
Every program that a developer submits to the App Store must first pass Apple's review process. During this step, the administrators will be looking to see if the app is:
Incorporating cutting-edge tools and code to ensure optimal functionality and efficiency.
Appropriate rated given the type of material presented.
Creative and practical, and not just a copy of another program.
Collecting data on users without their knowledge or consent.
Concealing harmful code or capabilities.
This is all common sense.
---
The Android Google Play store, by contrast to the App Store, lacks the same review process and is rife with low-quality, sometimes unscrupulous apps.
---
In general, these standards improve the quality of programs offered in the App Store, although Apple has been criticized in the past for its application of them.
Installing Third-Party Apps on Your iPhone
Although you may find over two million incredible apps in the App Store, not all apps that are compatible with the iPhone and iPad are actually there. Applications that meet Apple's standards and criteria are the only ones that may be downloaded from the App Store. That means some cool apps that don't adhere to those standards are unavailable on that platform.
It's because of this that people are interested in learning about alternative methods of installing software. Depending on the app and your specific goals, one of several methods will suffice.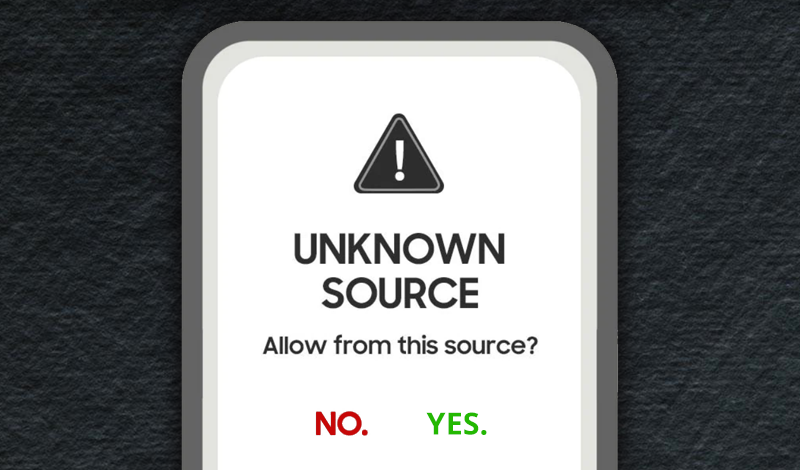 Was this article helpful?