Koko Digital, a group of independent programmers who have worked on top-grossing applications for brands like Pokémon, Twitch, and RedBull, has recently revealed their newest project: a mobile game with quite possibly the most hilarious name I've ever heard.
The video game Ninja Ducks vs. Pirate Pigs takes players on an adventure as they learn about the long-standing conflict between these two animals. Apparently.
Players will assume the character of Krispy, a formidable Ninja Duck warrior who travels over the war-torn rooftops of the Ninja homeland in Ninja Ducks vs. Pirate Pigs.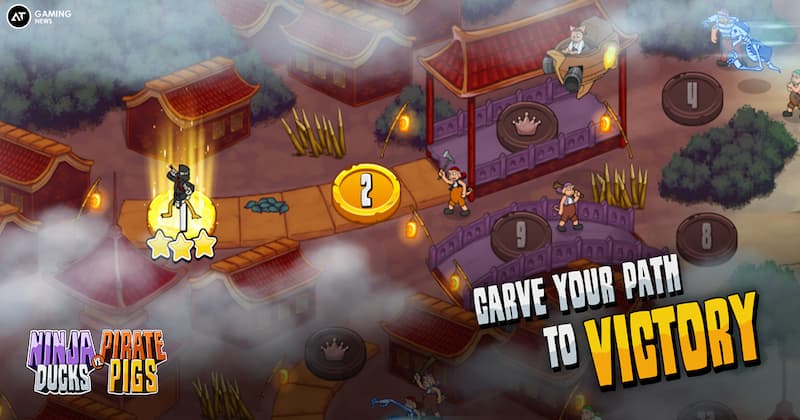 Being a fierce fighter, he is prepared to slice through anything in his path to the pirate docks, where he will face the evil pigs. The pigs boast of their raucousness and brutality, while the ducks are renowned for their speed, wit, and accuracy. Players' agility will be tested as they battle swarms of foes while parkouring across platforms and drops.
Chris Steele, the co-founder of Koko Digital, expressed their excitement for the game's release by saying:
There are 100 stages to accomplish, each requiring different goals like covering a specified distance, eliminating a specific amount of adversaries, employing a particular weapon, and more. Players can use a ton of weaponry, like Krispy's dependable sword, fire, lightning, and shurikens. Coins picked up along the way can enhance weapons and skills or help players skip levels altogether.
Was this article helpful?